Just in time for the holidays, Frontier announce that Elite Dangerous: Horizons launches next week on December 15th!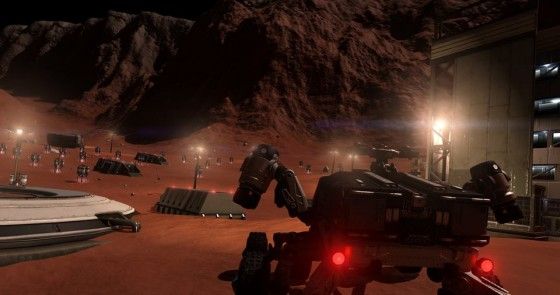 Anybody who pre-orders Horizons from the Frontier Store will get access to Elite Dangerous (the base game) and be able to begin roaming the universe right away. Once the expansion is available on Steam, customers will receive a personal Steam key which they will be able to add to their Steam library.
The trailer just below shows planetary landings, the first new feature coming to Elite Dangerous with Horizons.
There is more to come in 2016, however, including:
Loot and Crafting which will bring new customization options
Multicrew allowing teams of players to play onboard the same ship
Commander Creation for in game avatar customization
Ship-Launched Fighters which will allow larger ships to carry short-range fighter ships for attack and defense
New Missions and Ships which further expand on the current crop of content
New Close Quarter Combat (CQC) Arenas providing even more challenges for PVPers
As for Elite Dangerous players who do not have any plans to upgrade, Frontier will continue to fully support the base game!
Source: Press Release
Our Thoughts
Just one more week! There's so much on the way to Elite Dangerous with the launch of Horizons. Looks like 2016 will be a big year for the game.
Related:
Elite Dangerous: Horizons
,
Elite: Dangerous
,
Expansion
,
Frontier Developments
,
Launch
,
News
,
Sci-Fi