For the first time ever, console players will now have the opportunity to explore the more than 400 billion stars of the Milky Way in Elite: Dangerous for Xbox One.
Of course, it's unlikely that any single player will ever even come close to exploring a fraction of what Elite: Dangerous has to offer, but that won't stop them from trying. Early access for the Xbox One version of Elite: Dangerous began in June as part of the preview program, but it is now officially available on the Xbox One digital store.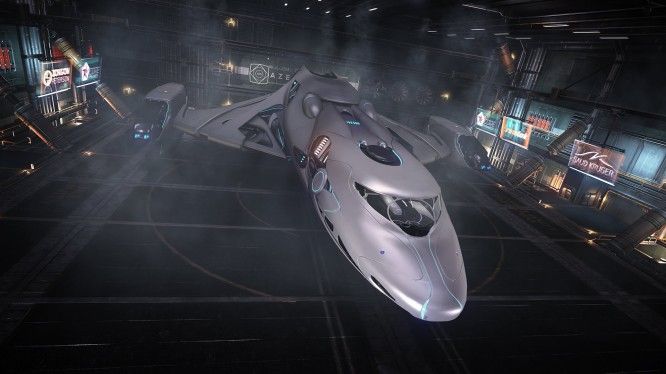 The Xbox One version of the game remains in full 1080p with new achievements, optimized controls and support for parties and friends lists. Additionally, the new Close Quarters Combat Championships will deliver instant PvP action.
In addition to the Xbox One launch, Elite: Dangerous update 1.4 brings Close Quarters Combat, new ships, and content to the PC and Mac. CQC is the ultimate 34th century gladiatorial contest between Elite: Dangerous pilots, thrusting players into intense PVP action in custom-built arenas set within the Elite: Dangerous galaxy.
Frontier Developments is intending on holding an Elite: Dangerous CQC tournament with $100,000 in prizes next year. Full details regarding the event are expected to be released at a later date.
Source: Press Release
Related:
Console
,
Elite: Dangerous
,
Frontier Developments
,
MMO
,
News
,
Xbox One