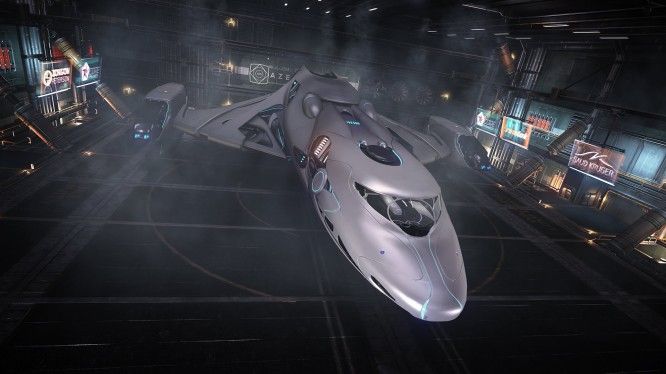 Though many have been playing it all year, today marks the official launch date for the fourth installment in the Elite series of epic space games, Elite: Dangerous. Elite: Dangerous can trace its roots back to Elite, which was first developed by David Braben in 1984! Elite: Dangerous was funded through a successful Kickstarter campaign and crowdfunding done on Frontier Developments' website. Going on to be one of the most talked about MMOs of 2014.
With development now behind them Elite: Dangerous has been released into the wild, and Frontier is making things a little sweeter for the people who are up for a challenge. Frontier Developments is offering a separate £1,000 cash prize to the first player who attains Elite status for each of combat, trading and exploration, and a further £10,000 prize for the first player to attain the coveted Triple Elite status for total mastery of all three. Player's choosing to claim one of the £1,000 cash prizes will make them ineligible for the 'triple' prize, though one player could get more than one of the £1,000 prizes. To find out more about the rules of the competition head over to the official site where they're all laid out.
Elite: Dangerous is now available in the official store for $59.99/€49.99/£39.99.
Related:
Competition
,
Elite: Dangerous
,
Launch
,
News