Big things are coming to Elite: Dangerous. Update 1.1 is due to launch sometime in February and will center around a new feature called "Community Goals". PC Gamer recently sat down with Executive Producer Michael Brookes, who gave some interesting information regarding the upcoming patch. Brookes discussed in detail how the new mechanic would function. The first community goals that will be implemented focus around supply and demand bounties. As an example, he stated that a faction might require a certain number of kills in a particular system. This would serve to create a point of contention and possibly cause a massive PvP war.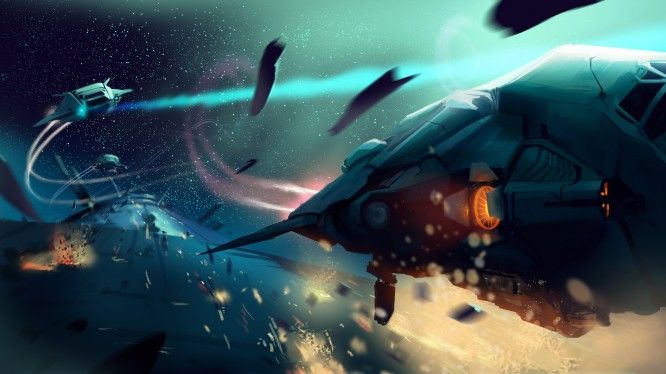 There are plenty of other changes in store for Elite: Dangerous's first content patch. Other then a series of bug fixes and stability improvements, players will experience new visual effects. The developer will be adding city lights to the dark side of planets and a new graphics shader for gas planets. 
Michael Brookes Executive Producer:
"Community Goals are a new type of story-driven collaborative event, Already players are working together to influence the power struggles in our galaxy, but Community Goals are a shared objective we can generate to allow vast numbers of players to collaborate towards the same goal."
For more information on Elite: Dangerous, please visit the official website.
Related:
Elite: Dangerous
,
MMORPG
,
Sci-Fi
,
Update