When Elite: Dangerous launched on December 16, Frontier offered a £1,000 cash bounty to the first players to make Elite in Trading, Exploration and Combat, and a £10,000 prize for the first player to make it to Triple Elite. This Race To Elite has finally come to an end.
Getting Elite status in any discipline, be it exploration, trade or combat, requires an awful lot of commitment. How much? In the three months since release, probably around about half of that time in total.
So now they've got the four winners, David Braben has taken to Youtube to announce who they are and what feats they achieved.
Check the video below for the full break down on who, when and how.
Congratulations then to Cmdrs Tequila, Lordkee and Fromtonrouge; and a very special congratulations to the first Triple Elite, Cmdr Onepercent.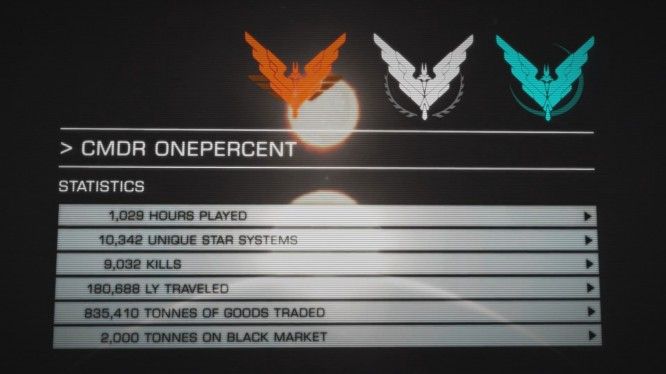 Now we have a score card for the 99.9% rest of us to get an idea of just exactly what we'd need to do to earn that Triple Elite status.
In fact calling back to what we mentioned earlier, Elite: Dangerous launched on the 16th of December. 94 days ago. In total, that'd be 2256 hours ago more or less. Compare that amount of time to the amount of time played Cmdr Onepercent.
Dedicated and now £10,000 richer.
Source: Newsletter
Related:
Competition
,
Elite: Dangerous
,
Multiplayer
,
News