The immensely popular space simulator MMO Elite: Dangerous – which successfully launched back in December – is now available for purchase through Steam. So for gamers who prefer Valve's game platform, it's time for you to take to the stars and trade, survive, and defend yourself in a "cut throat" galaxy, whichever way you prefer to play. And with 400 billion star systems to explore and infinite freedom, you won't lack things to do.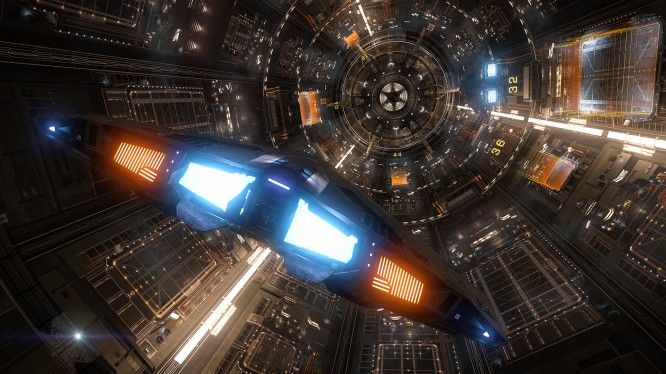 The launch of Elite: Dangerous on to Steam comes less than a month after the Wings update went live in the game, bringing in a vastly improved multiplayer experience for folk who enjoy company while piloting around the Milky Way galaxy in Open Play, or perhaps a deadly space battle. You never know who you might encounter in deep space so always go prepared. Though if you prefer, you do have the option to experience the Elite: Dangerous connected galaxy in Solo mode.
The game can be found on the Elite: Dangerous Store Page at Steam and players will need to register a free account with Frontier to be able to access the game. Of course, you can still find the massive spaceship simulator directly at Frontier's store page so hop aboard today.
Source: Press release
Related:
Elite: Dangerous
,
News
,
Simulator
,
Space MMO
,
Steam