Frontier Developments has announced that Elite Dangerous The Engineers, the second major expansion for Elite Dangerous, goes live today, May 27, 2016. The Engineers expansion contains a simply massive amount of changes, with some of the most noteworthy being the introduction of loot, crafting, and a new mission system.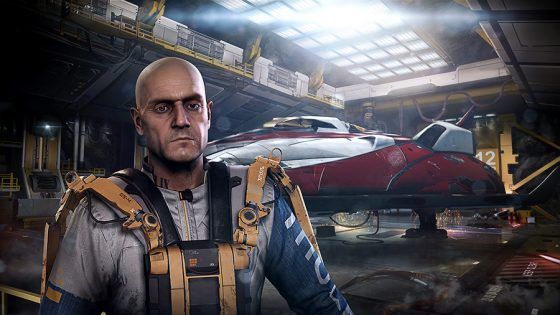 The Engineers expansion introduces a host of new options by the introduction of the Engineers, who will help you unlock new upgrades for your ship if you can earn their trust. The introduction of a crafting system which allows players to "Forge weapons with unique stats and exotic effects; inflict damage even through shields, knock enemy ships out of control, repair your wingment in the heat of battle and more."
A loot system was introduced which is one of the primary sources of crafting materials, as they can be looted from destroyed enemies in addition to mining for them or finding them in other ways. A new mission system was also introduced, which enables players to select missions from a Mission Board and then go off to complete them. The extensive rework of the mission system has changed the way missions are selected, what rewards they will generate upon completion, and how the factions involved will interact with the character doing them, in addition to many other changes.
The list of changes and updates is vast, with the game receiving literally hundreds of UI fixes, module and ship tweaks, map updates, and more. Anyone who wishes to know more details about the Elite Dangerous The Engineers expansion should read the official changelog and patch notes.
Our Thoughts:
This is a simply massive expansion, and will have a drastic impact on Elite Dangerous. We're really excited to see what players think of the changes, particularly the loot and crafting system introduction and interplay, as well as the new mission system.
Sources: Press Release, Changelog and Patch Notes
Recent Articles Related to Elite Dangerous
Elite: Dangerous Clan Distant Worlds Sets Jump Record
Elite: Dangerous Developer Frontier Revenues Up
Elite: Dangerous Supporting SteamVR Over Oculus Rift
Related:
Elite Dangerous: Horizons
,
Frontier Developments
,
News
,
Update