WEBZEN has just announced the release of ELOA: Elite Lord of Alliance's very first expansion! Titled Part 1, the expansion for the triple-action, hack 'n' slash MMORPG introduces an increased level cap, new areas and challenges, along with the arrival of a new dungeon titled the Spider Cave.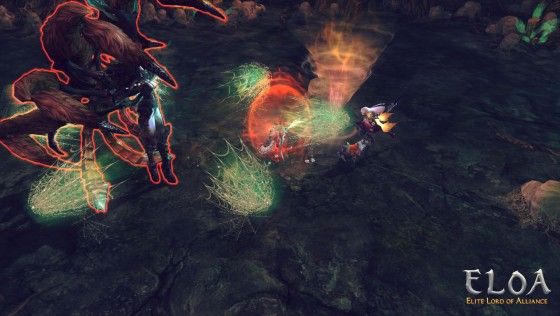 The first expansion patch adds a new map called the Crying Land, and it consists of eight fields shining red with the glow of lava and also introduces a new field boss named Fire Heart Fashim. Defeating enemies in the Crying Land might not be the easiest feat, but it rewards adventures with several rare items, so it's definitely worth the effort!
With a level cap increase from 35 to 40, a bunch of new challenges arise as well. Players can find new zones, quest, items and much more to best fit their new power. Level 40 players can choose to delve deeper into the lore of Epheia with Guntara's hideout [Lv.40] and the Spider Cave. In these dungeons, players will fight new enemies and defeat the most challenging of monsters, such as Guntara and Spider Queen Ishiba. Grouping up with other players gets you additional rewards too, so you best make some friends while you're at it.
That's not all either. A special, temporary event allows players to get more gold and drop items from the Golden Boss when they're venturing through Guntara's HIdeout and the Spider Cave in normal mode. This Golden Boss will randomly appear from today through to January 5th, 2016. You can view the trailer of ELOA's very first expansion below!
Vote Here
Make sure you vote for ELOA in the MMOGames Best of 2015 polls! ELOA has been nominated for the following category:

Our Thoughts
ELOA only launched a month ago, and they've already released an expansion! That's a seriously good development team they've got over at WEBZEN. With new content coming so quickly after launch, we hope the game keeps new content coming at an equally rapid pace over the course of its lifetime.
Source: Press Release
Related:
ELOA
,
Expansion
,
Features
,
MMORPG
,
News
,
WEBZEN