As of today, players will be able to experience a bunch of new content in ELOA: Elite Lord of Alliance with the launch of part 2 of its first expansion, "The Smash". The Smash introduces new features and items along with two new dungeons: The Spirit Flame Workroom and The Shadow of Hallucination.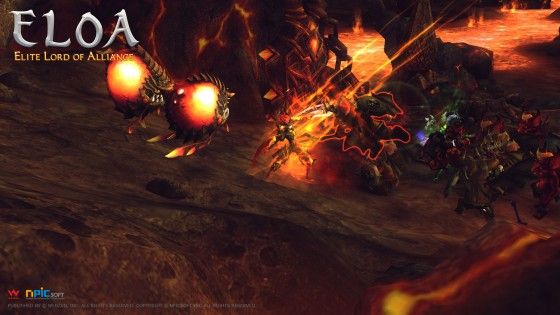 The Spirit Flame Workroom is a new dungeon with various kinds of fire monsters and bosses that use flame attacks to burn their targets. Users playing the new dungeon on Hero difficulty will experience even more flame traps along with the bosses spawning more monsters. Though this makes for a bit of an extra challenge, players will also be able to acquire extra items because of it.
In the Shadow of Hallucination, the flame traps are being exchanged for explosive traps, turrets and melee-attacking boss monsters that use poisoning skills. Playing in Hero difficulty will add more enhanced poison traps and allows the boss monster to spawn "Atrocious Veren Gatekeeper Kou" during the battle. Defeating enemies in the new dungeon will reward adventurers with special items.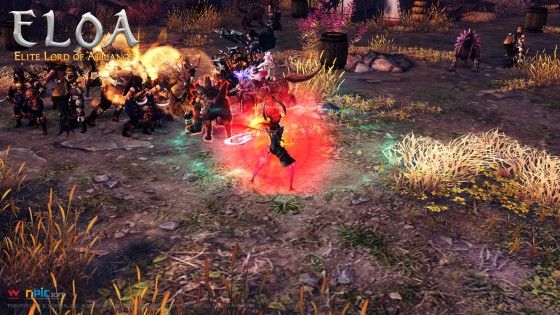 Along with the new dungeons, the ELOA team has organised a dungeon clear event from January 12th until the weekly maintenance on January 19th. The first three players on each server who submit their dungeon clear screenshots of both new dungeons will get the Honorable Phillos Uniform Collection: a costume that changes your character's appearance. The best screenshot from each server will be selected by ELOA's game master as well.
Our Thoughts
It might not be a new expansion by definition, but part 2 of a new expansion is about the same thing. With plenty of special items to be acquired from the new dungeons in ELOA, there's certainly a new challenge for every players; both new and veteran.
Source: WEBZEN Press Release
Related:
ELOA
,
Expansion
,
MMORPG
,
News
,
WEBZEN