According to a variety of sources around the Internet, including now former employees, KingsIsle Entertainment laid off a large number of employees today.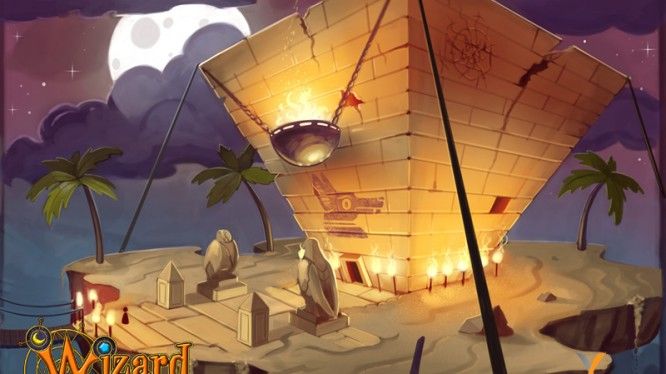 KingsIsle Entertainment is responsible for developing the kid-friendly MMORPGs Wizard101 and Pirate101. There were no specifics given for the layoffs, and it appears that KingsIsle is simply under financial strain and unable to keep its full staff gainfully employed.
To replace said tweet, I am no longer employed. I'll be spending the upcoming time to find a new source of income, hopefully something close

— Ben Mangum❔ (@Mystery_Ben27) May 12, 2016
Apparently, KingsIsle rounded up a "massive" amount of employees and delivered to the news. A few former employees are speaking up about the layoffs, while others have been attempting to keep the news a little less public.
I am looking for new work. So here is my 2014 animation reel w/Linkedin info in the bio. https://t.co/SDvJXrJSXg #animation #gamedevjobs

— Jp Self (@ComicBookBeard) May 12, 2016
The company initially saw a large amount of success with its MMORPG Wizard101, which was released in 2008. In Wizard101, players embark on a journey to save the fictional universe Spiral while attending the school of Witchcraft and Wizardry. Since then, the studio has released a number of updates for the game and another MMORPG Pirate101, which hasn't seen quite as much success.
Update: A few of the former employees removed previous tweets about layoff numbers to reduce panic surrounding the company and the following statement was released by KingsIsle.
"To verify, many talented employees were released as part of a reduction in force today at KingsIsle Entertainment, and we wish them the best. This coincides with a couple of unreleased mobile games being cancelled. The strategy is to refocus our efforts on our MMO games and polish our more promising mobile projects, many of which are still slated for a 2016 release. Fans of our MMOs should know that Pirate101 is soon to receive an update and will be going to Test Realm most likely next week. Wizard101 has new content updates in the works for both Summer and Fall 2016."
Our Thoughts:
It's really unfortunate when anyone loses their job, and we hope that all former KingsIsle employees will quickly find work. Furthermore, cutting employees almost never has a positive effect on game development and we hope that Wizard101 and Pirate101 don't suffer too much from these cutbacks.
Source: Gamasutra
Related:
KingsIsle Entertainment
,
MMORPG
,
News
,
Pirate101
,
Wizard101