Entropia Universe AB, the largest Massively Multiplayer Online Real Cash Economy (MMORCE) game, announced today that it has completed its first auction of stable estates. The auction winners will be able to form a new business managing and training pets for combat.
The thirteen auctions for the stable estates were won at the end of July, and the stables are located at strategic points throughout Entropia Universe.  These new estates will generate revenue through different channels for the stable managers by charging a small fee for services such as: selling, trading, and specialized training of pets. Stables will also be the hub for future Pet Battle Arenas and Controlled Creature Battle Octagons where all pet and creature activities will be held. Stable managers can also earn PED by renting stalls to other avatars for their pets, and by providing specialized training only available at the stables. Stables provide housing and maintenance for stabled avatar pets, including food and energy. The better care provided by the stables will result in faster pet progress and better performance in competitions. These new trainers will play a significant role in the upcoming taming and pet battle content scheduled to be implemented over the next several version updates.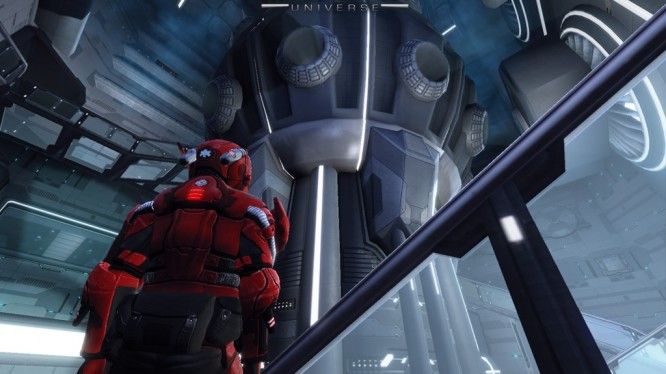 Some of the highlights of the auction are listed below, including the auction price in US dollars and the player's username.
Stables Estates on Planet Calypso
Cape Corinth Stable – Eugenio Anhithe Wilde – $5000
Emerald Lakes Stable – Gunnar MRmP Pettersen – $4280
Fort Ithaca Stable – Kassandra Blackwidow Draconis – $4300
Nate Valley Stable – Gandalf GandalfSzary Szary – $4800
Port Atlantis Stable – Jenna Star Mercury (for investors) – $6100
Twin Peaks Stable – Matek Matek Barbods – $6200
Stables Estates on ROCKtropia
City of Dreams Stable – Narfi Hungry Willam (for investors) – $2200
Tangerine Stable – Programer Doc Grey (for investors) – $2300
Stables Estates on Planet Arkadia
Celeste Outpost Stable – Maxihundred Max Power – $5600
Redoubtable Firebase Stable – Eugenio Anhithe Wilde – $5070
Resolute Firebase Stable – Lady Nadie Hawke – $5070
Stable Estate on Planet Cyrene
Suppy Depot Stable – Harmony bella Simpson (for investors) – $5200
Stable Estate on Planet Toulan
Guardian Village Stable – Wangxiang WangXiang Tuxing – $2200