With all the buzz surrounding Fortnite Battle Royale, it's pretty easy to get depressed by the state of Fortnite Save the World, especially if you first got into the game for its PvE mode and not for a PvP battleground. According to at least one Epic Games employee, however, players shouldn't fear for StW's safety.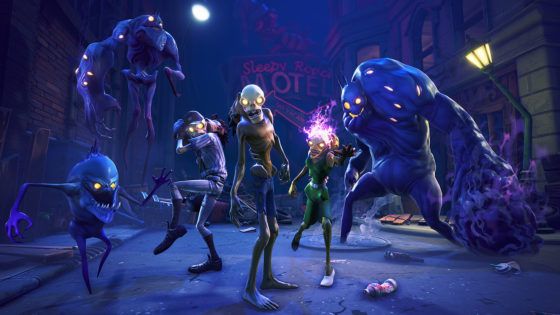 Responding to a post on the Fortnite subreddit, a member of the dev team reassured that Save the World is not headed for the trash bin. "Save the World will definitely continue and we have more to bring you in the coming months," reads part of the post.
The post continued on to mention an earlier roadmap that included seasonal events, along with a developer video posted in January which answered a community question about Epic abandoning the mode with a resounding "no".
"It's our intent to continue to deliver updates to the campaign and also to continue to bring events," says creative director Darren Sugg in the video.
A more recent video from earlier in February also mentions how the team will be breaking up event updates into "weekly, bite-sized" chunks, with the recently-launched Spring It On event being the first unveiling of this new cadence.
Our Thoughts
With all due respect to the developer who very kindly stepped into the game's subreddit to respond to the concern, "bite-sized" seasonal event updates are not what one would call "content", particularly when Battle Royale gets a nice, long blog post about the state of its development.
Sources: Fortnite subreddit via VG247, YouTube
Articles Related to Fortnite
Fortnite Talks Valentine's and Service Outages
Fortnite Battle Royale Begins Tweaking its Shooting Mechanics
Paragon Closing April 26; Epic Offering Refunds
Related:
Epic Games
,
Fortnite
,
Fortnite Battle Royale
,
Fortnite Save the World
,
Multiplayer Shooter
,
News