Remember that MOBA title by Epic Games that we knew barely anything about a month ago called Paragon? During the PlayStation Experience a lot more was revealed about Paragon, including an epic trailer and some important dates that you'll want to put in your calendar!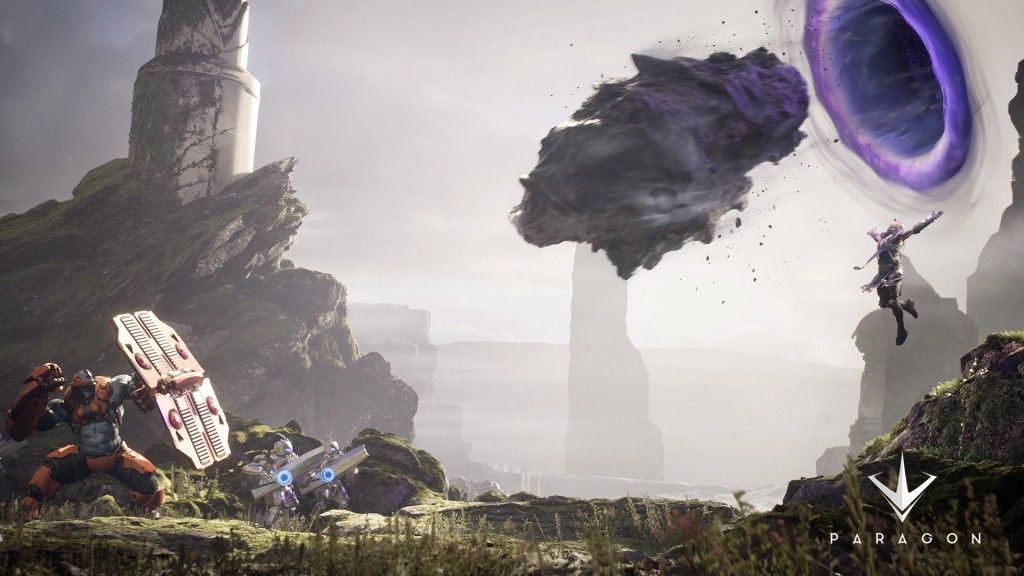 Being a part of the PlayStation Experience kind of gives away the first fact I'd like to discuss with you, but for those of you who didn't immediately make the connection; Paragon is coming to both PC and PlayStation 4. The fun will thus not be restricted to just PC players, which is amazing news! The gorgeous MOBA will be playable via paid Early Access in Spring of 2016, and an Open Beta will take place in the Summer of 2016.
Like any MOBA, true skill matters in Paragon, but with its third-person perspective it gets you closer to the action and really puts you into the fight itself. You'll feel the rush of every gank, as you will definitely not see them coming. With an ever-growing selection of Heroes, each with unique abilities designed to complement your allies and dominate your opponents, it'll give every MOBA fanatic something to gush over.
The gorgeous graphics aren't the only thing Paragon has going for it though. With a world that isn't flat in the slightest, real elevation on an open map will have you rethink the way you approach each fight as you can also strike from above. An epic card system also provides endless different combinations that change your gameplay and unlock deep strategic choice.
Enough talk though, go ahead and admire the upcoming, ridiculously gorgeous MOBA yourself in the video below. And I know what you're thinking; no way it actually looks like that in the game. And all I have to say to that is; yes it does.
Our Thoughts
Paragon is already looking like it'll transform the MOBA genre forever. Those graphics just look unreal and with the card system in place, it'll also be a lot different than other titles in the genre. We can't wait to try it out in the Summer of 2016. Perhaps we'll even buy an Early Access key!
Source: MMORPG
Related:
Early Access
,
Epic Games
,
MOBA
,
News
,
Open Beta
,
Paragon
,
Unreal Engine 4