Paragon is not even in open beta yet, but attempts to make a profit over it already are being debunked! News of how Epic Games is suing Paragon modder Robin Kreibich just surfaced this morning, and it's not pretty for the German gamer.
Robin Kreibich was selling a set of hacking tools allowing Paragon players to hack the game in order to implement aimbot, triggerbot, and map hack functions to know where enemy players are at all times. The hack was sold under a monthly-subscription model and its creator claimed that the mod went fully undetected.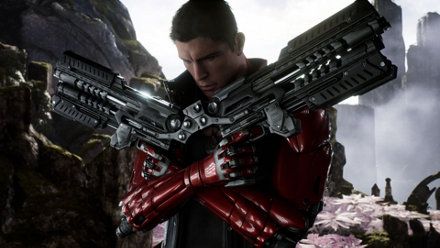 The lawsuit details show that Epic Games is suing for copyright infringement, unfair competition and breach of contract, and is requesting a judge order all versions of the software be destroyed, in addition to seeking relief and damages from the development, use, advertising and sale of the hack.
The German modder might have been able to escape trial in California had he not responded with a request of his own to Epic Games' actions. It appears that on June 1 and June 6, Epic Games sent takedown notices to YouTube for videos created to show off the hack. In response, Robin Kreibich filed a request on June 8 to have his videos reinstated, which in turn allowed Epic Games to file a lawsuit against him.
Epic Games declined making any further statements as its representatives are not allowed to "comment on ongoing litigation".
Our Thoughts:
This is definitely an interesting case and we will follow its evolution to see if Epic Games manages to set a precedent for this type of situation and discourage further cheating and hacking of Paragon. And come on, aside from the fact that the game isn't even officially out yet, there's zero fun in messing about with it, now or later.
Source: Polygon
Recent Articles Related to MOBAs
Paragon: First Impressions on a New MOBA Experience
Hi-Rez Expo Event Hosts SMITE World Championship 2017
Comparing Battleborn and Overwatch for MMO Players
New MOBA Energy Heroes Early Access Announced
Related:
Epic Games
,
Lawsuit
,
MOBA
,
News
,
Paragon