Russia-based Battlestate Games has announced the start of the Escape from Tarkov alpha test, kicking off a new milestone for the "hardcore story-driven" MMOFPS.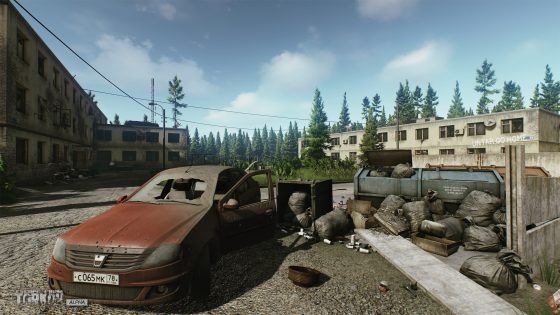 Early buyers of Escape from Tarkov will be the first admitted to the technical alpha, with additional players being invited in waves afterwards. The alpha test seeks to fine-tune basic mechanics under high load as well as the usual shakedown of bugs and other issues that may arise. The game's alpha state has the majority of basic gameplay elements in place, including inventory management, trade, medical treatment, weapons modding and ballistics.
Escape from Tarkov takes place in the Russian town of Tarkov, which has been blocked off from outside contact and sits in a state of perpetual war among several private military companies. Those who are interested in learning more or adding their name to the alpha test pool can do so at the game's site, and a gameplay trailer can be viewed below.
Our Thoughts
Escape from Tarkov has a solid-enough setting and the alpha gameplay looks well-built from what we can tell in the video. It's going to be interesting to see where development leads, especially as the team elaborates on the "hardcore story-driven" elements the announcement mentioned. We'll see if this one rises above the MMOFPS crowd.
Your Thoughts
What are your impressions of Escape from Tarkov? Are you going to try your hand at the alpha test? Tell us your thoughts in the comments below.
Source: Press release
Articles Related to Escape from Tarkov
The MMO Alpha and Beta List: August 5, 2016
Post Apocalyptic MMOFPS Grmilands Cancelled
New MMOFPS Phantom Assault Revealed
Related:
Alpha
,
Escape from Tarkov
,
MMOFPS
,
News