The recent ESL One New York broadcast marks another chapter in eSports history in a year already filled with milestones, as the event has broken records for social media engagement and logged new records for viewership.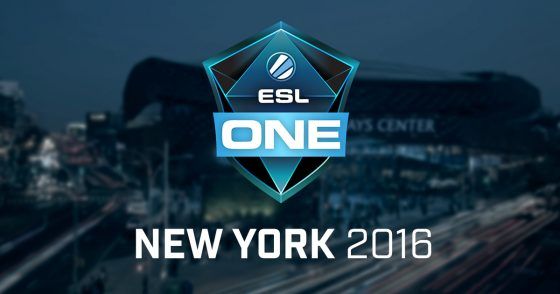 Let's look at the numbers: 8,500 people came to the Barclays Center during the event, 20 million unique viewers took in the spectacle and over 122 million impressions were made on ESL's Facebook and Twitter accounts. These numbers include over 80,000 Twitter accounts discussing the event with approximate 182,027 tweets sent, and more than 450,000 concurrent and 6 million unique viewers recorded at the event's peak.
ESL One New York saw Natus Vincere take the win in CS: GO competition after beating heavy favorite Team Liquid, while the Street Fighter V tournament crowned Chinese player Zhuojun "Xiao Hai" Zeng in a win over Japan's Yusuke "Momochi" Momochi.
The event's success comes just as the ESL announced a partnership with Kwesé Sports in Africa to bring eSports broadcasts to the country. The five year deal will let African eSports fans take in a variety of local and international tournaments, while Kwesé will also launch its own 24 hour eSports channel
Our Thoughts
The numbers for the growth of eSports continue to rise. Just when we all think the bubble is set to burst, it swells even more. Congratulations to the winners of the ESL One New Yourk tourneys and to ESL for setting new watermarks in digital competition, and we hope that fans in Africa enjoy the new content!
Your Thoughts
Were you among those counted in the ESL One New York numbers? Did your favorite team or player go far? Tell us what you think below!
Sources: press release, ESL website
Articles Related to ESL and eSports
ESL Partnership Bringing eSports to New Venues
ESL Interview Talks eSports Growth and Oversight
Yahoo Sports and ESL Partner for Mainstream eSports Broadcasting
Related:
Broadcast
,
ESL
,
eSports
,
News