The upcoming ESL One New York eSports event will feature a brand new way of experiencing the action as a partnership with MTG entertainment group, Sliver.tv and WonderWorld VR will offer up a VR livestream.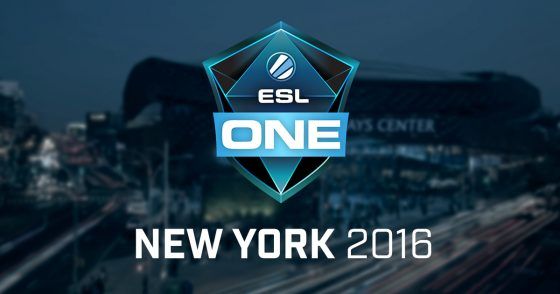 The event will be counted among the first sporting events simulcast in VR along with this year's Olympic Games in Rio thanks to the collaboration, bringing fans inside the Barclay's Center in Brooklyn, NY for the CS: GO tournament.
The broadcast will be available through multiple platforms including website, VR-capable mobile devices and headset devices. Viewers who want to experience the event on their phone can download the Sliver.tv app to their Android and iOS devices or experience the broadcast through Google Cardboard or the Sliver.tv website. If you own a GearVR, Oculus Rift or HTC Vive, you can also download the Sliver.tv program to enjoy "a premium experience".
"We're very excited to launch our very first VR live stream from ESL One New York with the help of Sliver.tv and WonderWorld VR. This new method of broadcasting gives viewers," said ESL product manager Stuart Ewen. "Esports helped pioneer online video streaming, and we couldn't be more proud to take the next step into the future of broadcast media with this initiative."
ESL One New York will play out on October 1st and 2nd. If you prefer to experience the eSports event in a more traditional manner, you can check out the event's website for broadcast details.
Our Thoughts
Using VR as a way to immerse yourself in a live event is probably one of the coolest uses for the tech, and we're extremely interested in how this livestream of ESL One New York will look and feel. Hopefully VR will gain a more mainstream foothold and allow more people to experience these sorts of broadcasts!
Your Thoughts
How do you feel about the concept of watching a livestream in VR? Do you think it's just another gimmick, or a way to fully immerse yourself in the action? How will you be watching the ESL One New York event? Tell us in our comments section.
Source: Press release
Articles Related to ESL and eSports
ESL Partnership Bringing eSports to New Venues
Yahoo Sports and ESL Partner for Mainstream eSports Broadcasting
ESL Interview Talks eSports Growth and Oversight
Related:
eSports
,
Livestream
,
News
,
VR