A new ESL partnership with Anshutz Entertainment Group could see new eSports events arriving to new venues, according to a report from Bloomberg.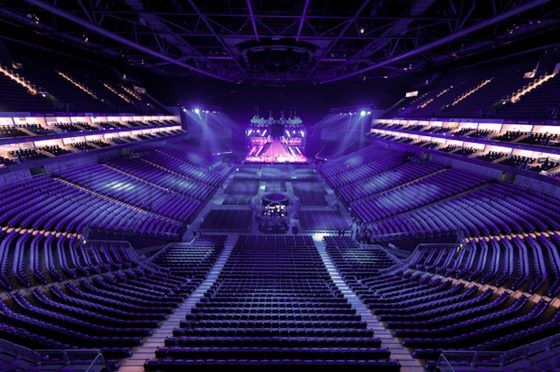 The five year deal between AEG and ESL extends the reach of eSports to venues such as the Barclays Center in Brooklyn, NY and the O2 Arena in London, UK, both of which are two of the over 120 venues owned or operated by AEG. According to the report, ESL will have full access to AEG's event promotion power, including ticket sales, promotion and sponsorship sales.
According to the COO of AEG Chuck Steedman, the move is part of AEG's continued interest in the growing eSports scene. "We are sitting on what we think is the evolution of a new spectator sport," says Steedman. "I don't think it's happened in my lifetime." Meanwhile, ESL's VP Craig Levine is looking at AEG's outreach in Asia, which is noted as "a big void" in ESL's eSports influence.
The partnership saw no transaction or money change hands, and will instead see both companies sharing profits from eSports events.
Our Thoughts
This partnership between AEG and ESL is yet another feather in the cap of the growing eSports industry. The amount of venues available to ESL has now swelled with this deal, and a five year arrangement means we could see new tournaments showing up as well as bigger venues for ESL's more popular events. We're looking forward to seeing what this alliance yields for eSports!
Your Thoughts
What do you think about the partnership between AEG and ESL? Do you think the ESL is getting too large to support smaller eSports events, or do you think that digital competition should continue to swell in to mainstream venues? Give us your take in the comments.
Source: Bloomberg Markets
Articles Related to ESL and eSports
ESL Interview Talks eSports Growth and Oversight
Yahoo Sports and ESL Partner for Mainstream eSports Broadcasting
The International 2016 Sets eSports Record
Related:
ESL
,
eSports
,
News
,
Partnership