ESO fans are going to want to mark their calendars if they haven't already. The next Elder Scrolls Online chapter is due to be announced via a special livestream later this week, and initial indications seem to suggest that we're going to the Summerset Isles.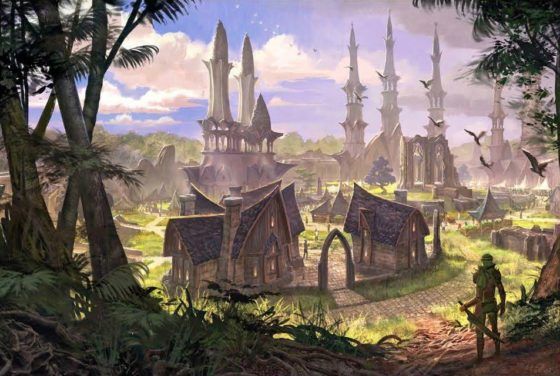 The buzz began this past Friday with a tweet from the game picturing a royal decree from Queen Ayrenn of the Aldmeri Dominion to "watch and listen for the next herald, who shall present a royal announcement of great significance to us all."
That herald has indeed blown their horn as the game's website now offers a date of Wednesday, March 21st for a special Twitch broadcast at 1pm PST/4pm EST for the official reveal of the next chapter. Once again, a nod to Summerset appears to be included, as the image gracing the date is wreathed in ivy, suggesting players are heading to a particularly lush locale.
Early details of this new chapter were datamined in February (SPOILER WARNING), but it looks like players won't have long to wait until we know how much of that mined data will be part of this new update.
Our Thoughts
Good to hear the news straight from the source, eh? We're pretty sure that the datamined information will be mostly accurate, but that isn't really cooling our excitement at learning what's next for The Elder Scrolls Online.
Source: official site
Articles Related to The Elder Scrolls Online
ESO Datamining Finds New Details of Next Chapter (SPOILER ALERT)
ESO Fang Lair Dungeon Guide
The Elder Scrolls Online Game Page
Related:
ESO
,
Livestream
,
MMO
,
News
,
The Elder Scrolls Online