According to a blog post by Playstation, The Elder Scrolls Online: Tamriel Unlimited dominated both the 'PS4 Games' chart and the 'PS4 Add-Ons' chart for June, beating Batman: Arkham Knight for the top spot.
ESO Beats Batman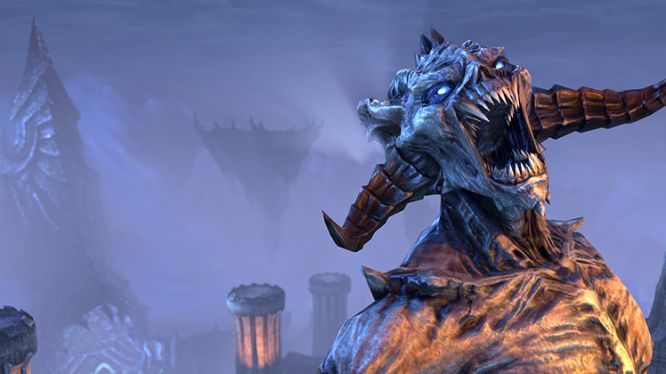 Zenimax has yet to announce specific sales figures for June, but all online reports show their flagship MMO has done extremely well. According to Playstation's June top-sellers list, The Elder Scrolls Online: Tamriel Unlimited took the top spot for both sales and add-ons. Top game runners up include Batman: Arkham Knight, The Witcher 3: The Wild Hunt, Minecraft, and Tomb Raider: Definitive Edition.  Add-on runners up include Destiny Expansion II: House of Wolves , Call of Duty: Advanced Warfare – Ascendence, Final Fantasy XIV: Heavensward, and Mortal Kombat X Jason Voorhees.
Though ESO was expected to dominate the add-ons list with their ESO Plus subscription, the top game spot was unexpected. Batman: Arkham Knight has overcome several hurdles in its opening weeks, including a game-breaking bug on Steam. Though the PS4 version has suffered no problems, issues in other versions might have crippled the console version, leading to fewer sales and downloads.
ESO
The Elder Scrolls Online: Tamriel Unlimited is Zenimax's premiere MMO set in the Elder Scrolls universe. Since its PC launch last year, the game has undergone several updates and overhauls. The game's console launch has been one of the most successful MMO launches in recent memory.
Source: Playstation
Related:
MMO
,
MMORPG
,
News
,
Playstation 4
,
The Elder Scrolls Online
,
Update