The Elder Scrolls Online's next large-scale content update is about to open up to players an awful lot sooner than we expected it to. Starting next week – Monday, April 16th, in fact – invited players can hop into the Summerset PTS build and check out the latest content.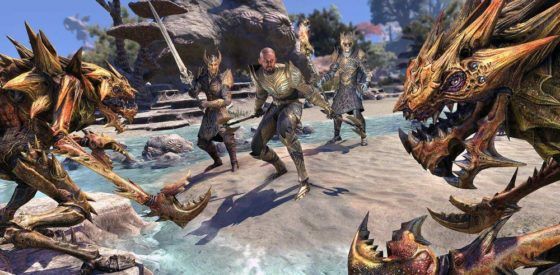 Invites for this round of public testing will be sent to a large number of new PTS testers, but those who happened to take part in the Morrowind PTS build last year will be able to join in without waiting for an invitation.
It bears mentioning that the new main storyline of the Summerset PTS build is going to be hidden behind an NDA, and those who do join in the test will see a visible watermark to identify folks who have breached the agreement. Beyond that, other content in the PTS update will be open for sharing, including jewelry crafting, the new Cloudrest trial, delves, world bosses, and other such encounters.
Full details on how things are going down are available to read on ESO's website.
Our Thoughts
Hurray, elf island! Here's hoping that players of Summerset enjoy their time in the new content and that testing goes well. We'll definitely be curious to see more of this new update and what adjustments are made between PTS launch and full launch.
Source: official site
Articles Related to The Elder Scrolls Online
Next Elder Scrolls Online Chapter will be Summerset
The Elder Scrolls Online PvP Battlegrounds Opening to Everybody
The Elder Scrolls Online Marks Four Years with an XP-Boosting Cake
Related:
ESO
,
MMORPG
,
PTS
,
Public Test Server
,
Summerset
,
The Elder Scrolls Online