If you're a fan of Summerset, The Elder Scrolls Online, and panoramic views of lots and lots of castle spires, then you're going to adore the latest Summerset trailer, which offers a variety of advance looks at several locations coming with the arrival of the MMO's latest chapter.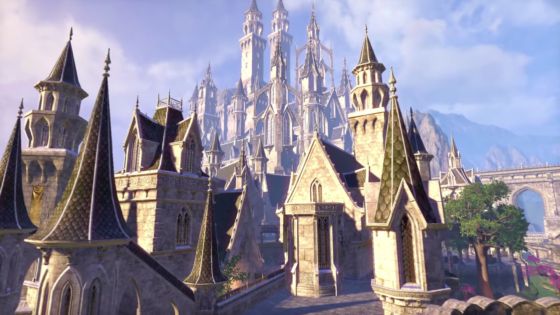 The new trailer sets the scene for the Summerset chapter, describing the mysterious home of the High Elves, its mythical ties to the magic of ESO's world, and a hint at the various dangers that await players as they traverse the land.
Of course, if you're the sort who prefers to see hard facts over visual panoramas and allusions to content, the game's patch notes have been posted on the official forums and shared on Reddit. As one would expect, the notes cover a broad variety of updates coming with Summerset and the base game, including new crafting motifs, combat balance changes and more.
Before you dive into all the particulars, though, feel free to check out the trailer below.
Our Thoughts
Unsurprisingly, Summerset looks like a gorgeous place to run around in. We're definitely looking forward to the start of this new adventure and we're also eager to read your own thoughts on the posted patch notes, so be sure to share those thoughts with us below.
Sources: press release, ESO subreddit
Articles Related to The Elder Scrolls Online
ESO: Summerset Gets a PTS Arrival Date
Next Elder Scrolls Online Chapter will be Summerset
The Elder Scrolls Online PvP Battlegrounds Opening to Everybody
Related:
ESO
,
MMORPG
,
News
,
Patch Notes
,
Summerset
,
The Elder Scrolls Online
,
Trailer