David Ghozland, creative director of Warhammer 40,000: Eternal Crusade, is leaving the project. On the Eternal Crusade forums, he said the following to the community:
I am telling you with a heavy heart that today I am leaving Warhammer 40,000: Eternal crusade. I have been honored to be your creative director for the last 2 years. I gave as much as I could on this project and I am proud of what the team was able to achieve within the project constraints. I am leaving knowing that there will be a great close alpha and that the team has a solid plan to deliver a great game next year. I don't know yet what I am going to do next but there are plenty of exciting opportunities which I am currently considering. I want to thank you and the Warhammer 40,000: Eternal crusade team for your unfailing support and for this journey rich in experiences and emotions. See you soon on the Close Alpha battlefield!
David Ghozland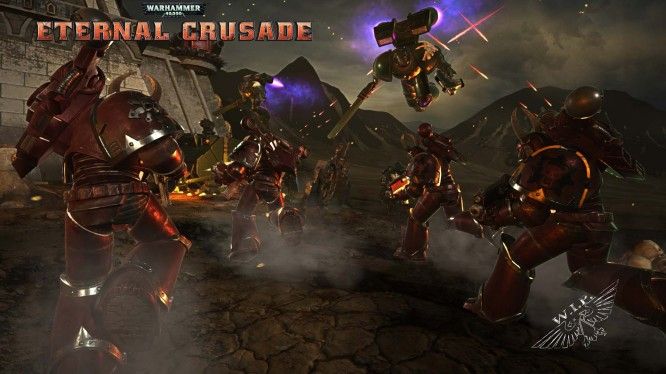 Ghozland has done phenomenal work on the project in the time of his employment, and I'm sure he will be missed by the community and the rest of the team alike. For those of you who don't know, Warhammer 40,000: Eternal Crusade is an upcoming Sci-Fi MMO Third Person Shooter based on Games Workshop's Warhammer 40,000 setting. The Closed Beta of the game will only be available to Founders, to emphasize the team's dedication and intent of involving the Founders in the development process. The game is set to launch for the public in 2016.
Source: Eternal Crusade Forums
Related:
Behaviour Interactive
,
MMOFPS
,
News
,
Warhammer 40k Eternal Crusade