A recent press release and infographic has been released which details the plans and specifications for the launch of the upcoming MMO Warhammer 40K: Eternal Crusade.  The Eternal Crusade launch details and game features have been revealed in a large infographic which explains various details and aspects of the game.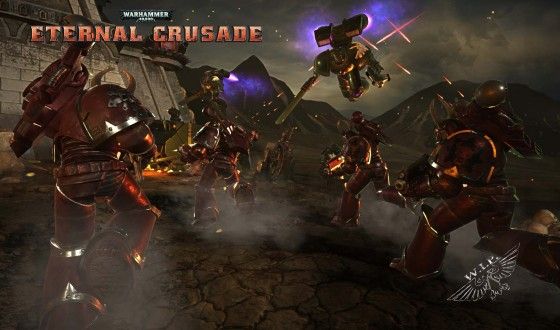 The infographic is very descriptive, laying out a great deal of details about the game. Players will be able to select from four factions – The Space Marines, Chaos Space Marines, Orks, and Eldar – and each faction offers players a choice of at least 5 classes, and players will be able to use thousands of different weapons and hundreds of upgrade items. The world will be persistent, with player driven campaigns and the ability to capture territory. The game will have multiple PvP modes, and PvP battles will support up to sixty players in a single battle, and players must be aware that friendly fire can cause deaths. The game will also feature PvE modes, which can be played co-operatively with up to 5 players. Additionally, all future updates, characters, expansions, content, customizations, and more for the game will be released free of charge.
Warhammer 40K: Eternal Crusade is currently available on Steam, and for a limited time, players purchasing the early access bundle will receive bonus in-game items. The full infographic is reproduced below; players can also view the image directly if they wish.
Our Thoughts:
A lot of us have been waiting to learn more about this game, and with every press release and new bit of information, it just looks better and better. This writer herself is a long-time wargamer, and of course the various incarnations of Warhammer are the most famous wargame of all; in short, squeee!
Source: Press Release, Eternal Crusade Infographic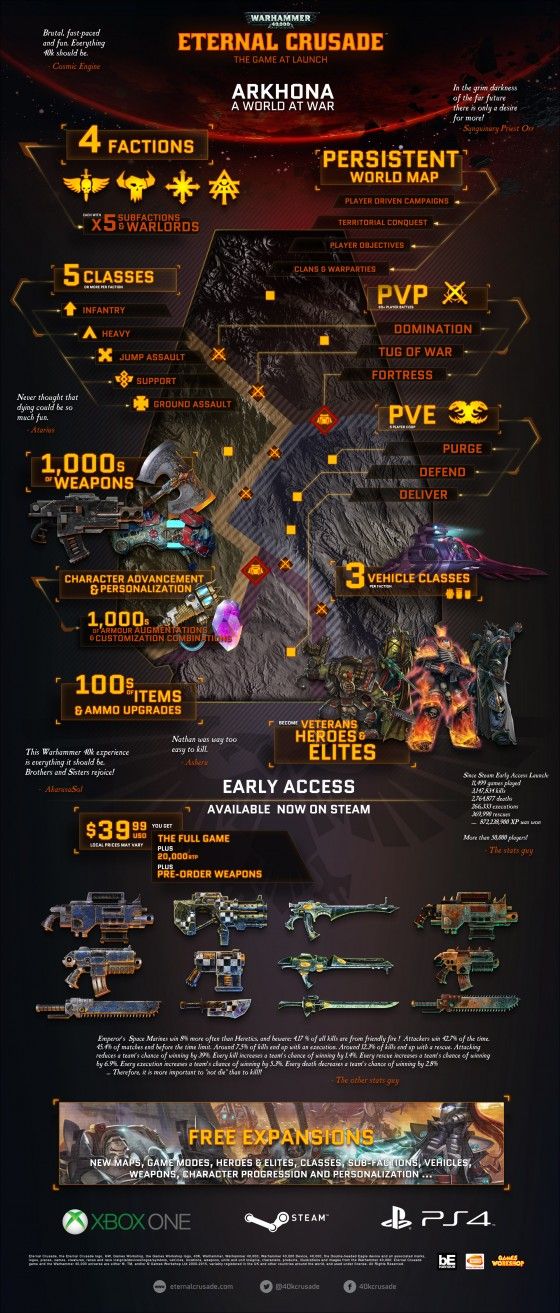 Related:
Launch
,
News
,
Warhammer 40k
,
Warhammer 40k Eternal Crusade