If you're a user of EU World of Warcraft services like name changes or character boosts, then your costs are about to get higher. Blizzard has offered up a table of price adjustments coming to several services that will take effect on April 5th.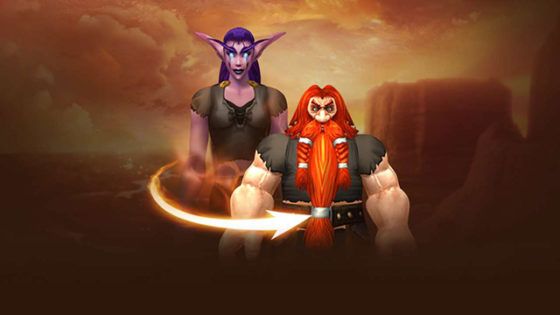 The only cost that will not adjust is the price of WoW Tokens for the Euro, while UK players will soon pay £17. Otherwise, practically every service available to Warcraft players is being tweaked: a name change will cost €10/£9, a character transfer will cost €25/£19, and premium mounts will cost €30/£27 to name a few examples.
According to the post, the price adjustments are in response to changing market conditions. "We carefully review the prices of our games and services in all currencies on a regular basis, and we occasionally need to make changes based on regional market conditions," explains the post.
The full table of every change coming to EU services can be seen on the official site.
Our Thoughts
"Regional market conditions" is probably not going to be enough of a salve against these rising costs. While the price changes amount to around €3 to €5, every little bit still adds up. We expect this will go over like a lead balloon and hope these adjustments aren't a dealbreaker to many EU and UK players.
Your Thoughts
What do you think about these service cost changes? Are you upset? Do you think you'll maybe get over it? Or is this the final straw? Let us know in the comments.
Source: official site via WoWHead
Articles Related to World of Warcraft
WoW Wedneday: What to Expect in Warcraft Patch 7.2
World of Warcraft Legendary Item Changes Posted to PTR
Burnout in World of Warcraft Legion
Related:
Europe
,
MMORPG
,
News
,
Store
,
UK
,
World of Warcraft