In a recent post on the official EVE Online forums, CCP Rise announced that EVE Online daily missions are in the works.  According to the post, the new EVE Online daily missions will award players with 10,000 extra skill points for the first NPC ship they destroy in a given 22 hour period.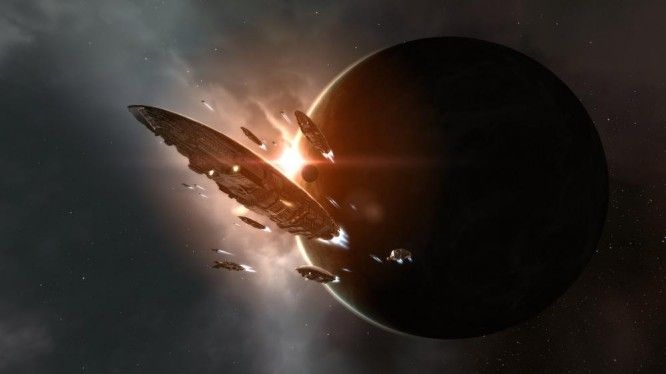 In the post, CCP Rise states: "The version of the feature we are planning to deploy first will be a simple 10,000 skill point reward that a character will receive the first time they kill an NPC ship every 22 hours (limited one character per account per day, chosen based on which character completes the task first). " Skill training time has always been a feature in EVE Online, with a character's skills training in real-time; no "grinding" in the truest sense has ever been possible. The introduction of daily missions is the second change CCP has made to the way Skill Points can be obtained in EVE Online in a relatively short length of time. Back in February, characters gained the ability to purchase and sell skill points on the in-game market, which enabled characters something of an end around on training times and limitations. Player feedback in both cases has been very mixed, with many older players in particular expressing negative opinions of the changes.
Players who are interested in learning more should read the official EVE Online forum post.
Our Thoughts:
The introduction of the daily missions, as well as the introduction of skill trading, seem to be primarily directed at attracting new players to the game, and perhaps bringing older players back. The MMO environment has changed, and it must be expected that even longstanding outliers like EVE must eventually change too. This author does not think the skill changes are bad things; she does, however, wonder if they're going to really have much impact on player activity or numbers. Time will tell, I suppose.
Source: EVE Online Forums
Related:
CCP Games
,
EVE Online
,
News
,
Update