To celebrate the release of Into the Abyss – or, to watch those who have been away for a while get utterly blown to smithereens if you're the conspiratorial sort – CCP Games is handing out one free Deadspace filament to any active account of EVE Online with some pretty open qualifications.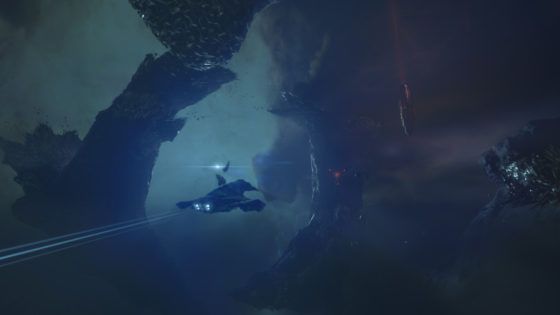 When we mean "active", that means anyone who has logged in to EVE Online since the release of Ascension in November 15th, 2016 regardless of Clone state. There are five different types of Filaments that will be dished out, with everyone who meets the requirements getting a random one from the list.
Players can find their free filament sitting in their redeeming system, but will need to claim the key to EVE's literal World of Pain before July 8th, when the filament will expire. If this is your first time entering Abyssal Deadspace, you'd be well served checking out the linked informational blogs on the announcement's page.
Our Thoughts
Hey, thanks CCP Games! We're looking forward to exploring this mysterious and wondrous new rea–oh no…what is happening? AGH OW MY SHIP!
Source: official site
Articles Related to EVE Online
Capsuleers of EVE Online Can Now Go Into the Abyss
Recommended Specs Change for EVE Online
Virginia Lobbyist Among the EVE Online CSM Hopefuls
Related:
Community
,
EVE Online
,
Internet Spaceships
,
News
,
Sandbox MMO