CCP Seagull seemed like one of those names that would forever be a part of EVE Online, but obviously that just can't be the case. A farewell post by the EVE Online executive producer has announced her decision to leave CCP Games and the country of Iceland in order to return to her native country and her family.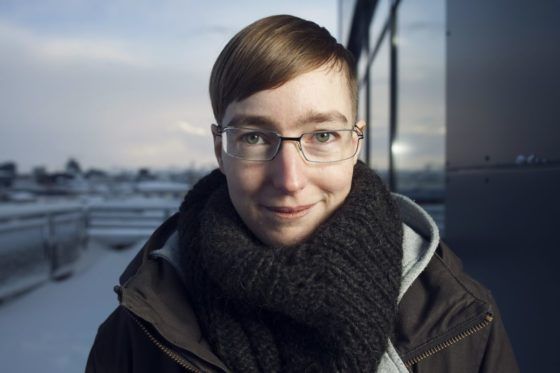 In her post, Nordgren explained the decision as one motivated by "family reasons" and assured fans that EVE Online will be in very capable hands. "It's with a heavy heart that I leave CCP, EVE Online and Iceland. But I also know that I'm leaving EVE in good hands," she writes. "The plans you heard about from me at Fanfest belong to the whole team behind EVE Online – the many amazingly talented people working relentlessly behind the scenes to bring you EVE Online."
Information about who will take over the executive producer's position are not immediately clear, but Nordgren stated that CCP's CEO Hilmar Veigar Pétursson will be managing a "seamless transition" of duties to whomever is tapped for the role next.
While Nordgren is saying goodbye, she'll be around the CCP Games office until about the end of June to assist with the transitional period. "The EVE community is amazing and working for you and getting to meet so many of you has been such a journey and fantastic experience," she closes. "Farewell, fly well and thank you for everything. <3"
Our Thoughts
We wish CCP Seagull all of the best in her final few weeks at EVE Online and hope that she and her family will be well. Seagull was a major influencer to the sandbox MMO during her tenure as executive producer, and she will most certainly be missed.
Source: official forums
Articles Related to EVE Online
Next EVE Online Expansion is Adding a Deadly New Zone
EVE Online's S.P.A.C.E. Event Brings Rewards for Miners and Bounty Hunters
F2P Kingdom: EVE Online's Free-to-Play Ascension
Related:
CCP Games
,
EVE Online
,
Games Industry
,
News
,
Sandbox MMO