Soon, players who have always been curious to join the sci-fi sandbox of EVE but were walled off by the subscription fee will get their opportunity thanks to the game's free-to-play conversion. A new EVE Online free-to-play trailer has been released by CCP Games as they try to prime potential new arrivals for what awaits.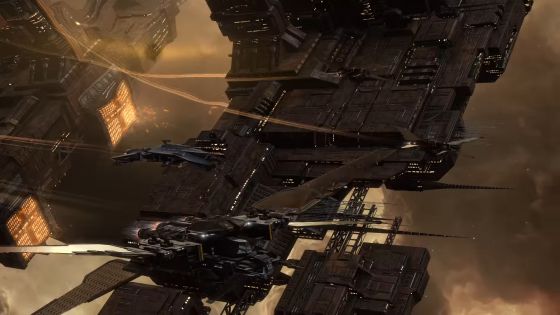 The trailer opens by bluntly stating that "you're not ready for it" as in-game footage of structures, ships and massive battles rolls to the tune of critical praise and the developers attempting to summarize EVE.
The game's free-to-play model is directly tied to the announced Alpha and Omega Clone States that will be coming with the Ascension expansion. Alpha Clones will have limited access to training as well as a reduced training speed.
According to the devs, opening up the game to allow more players has been a design goal for a long while. "Part of our vision for the future of EVE has included more open access for some time," reads the original announcement. "Over time, our hardware has improved, code has been untangled (mostly!) and we've found a design we believe in. EVE is ready for this."
Ascension and EVE Online's free-to-play Alpha Clones will release on November 15th. The trailer can be seen below.
Our Thoughts
We're curious about how players already entrenched in EVE and those looking to start will take to this new Alpha Clones system. An open sandbox is only as successful as the amount of people engaging in it, and we hope that this new expansion will see the game's population boom in spite of the horror stories that have come from the title.
Your Thoughts
Will you be joining in the sandbox of EVE Online, or are you staying far away from its pit? Is there another sandbox that holds your interest? What sort of presumptions do you have about EVE Online? Share your thoughts with us below.
Source: YouTube
Articles Related to EVE Online
EVE Online: Ascension Detailed and Dated
CCP Making EVE Online Free-to-Play in its Next Expansion
Shadow of the Serpent EVE Online Event Now Live
Related:
EVE Online
,
Free to play
,
MMO
,
News
,
Sandbox
,
Trailer