CCP Games has announced today that their sc-fi MMO game EVE Online has a new Executive Producer: Andie Nordgren. Nordgren (AKA CCP Seagull) is promoted to lead the ongoing development of one of the best online games out there today. EVE Online boasts hundreds of thousands of subscribers worldwide, and Andie will from now on oversee all the aspects of EVE Online's further development at the company's headquarters in Reykjavik.
Having joined CCP back in 2010 as a Technical Producer in the Core Technology Group, she championed the new technology that made it possible to connect EVE Online and DUST 514 together. From then on out, she went to serve as a Senior Technical Producer before promoted to Senor Producer for EVE Online. During her tenure, she was also responsible for the game's product vision and roadmap. She oversaw the development team's transition from two expansions per year to a total of 10 releases annually to deliver more content more frequently. This is how she gained loads of fame by the EVE Online community.
"It gives me great joy and confidence that Andie has accepted this challenge. Over the years I have watched her go from strength to strength at CCP and believe her deep understanding of how communities thrive and grow will benefit EVE even more in this new role," said Hilmar Veigar Pétursson, CEO of CCP. "As senior producer, Andie developed and communicated a tremendously inspiring path forward for EVE which, now that she's at the helm, we are confident will deliver EVE Online to new and exciting places in its second decade."
"As senior producer, Andie has been responsible for some of EVE's best expansions," said Sean Decker, senior vice-president of product development at CCP. "As our 'fleet commander' she's led with a strong and consistent vision for EVE's future and she's bested other candidates in our exhaustive search for an executive producer in every imaginable metric."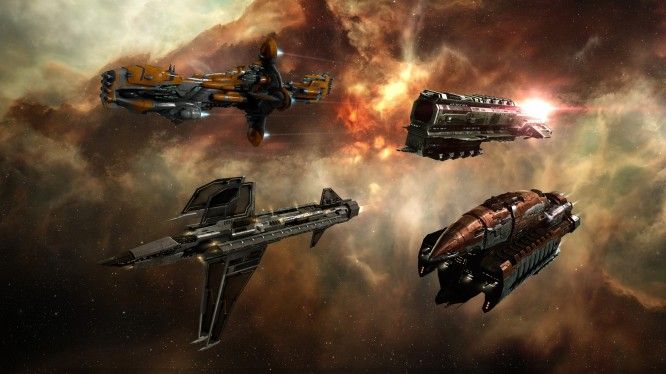 "As the executive producer, I will continue to invest in the power of our amazing player community, and in making EVE Online the world's most ambitious science fiction universe," said Nordgren. "Being part of the EVE community is the most rewarding experience of my career, and it's a great honor to be entrusted with its future."
EVE Online is going for it's eleventh year now, captivating the attention of thousands of sci-fi lovers who compete for riches, power and glory in a single universe. For more information on the promotion of Nordgren, read her blog here.