On November 4th CCP launched Phoebe, its newest update for its strategy space MMORPG, EVE Online. The newest patch brings changes to the jump mechanic. The new jump fatigue and various other balance changes are forcing the meta to change. For more information EVE online and the new update Phoebe and the entire change log,, please see the official  website. Key changes have been listed below.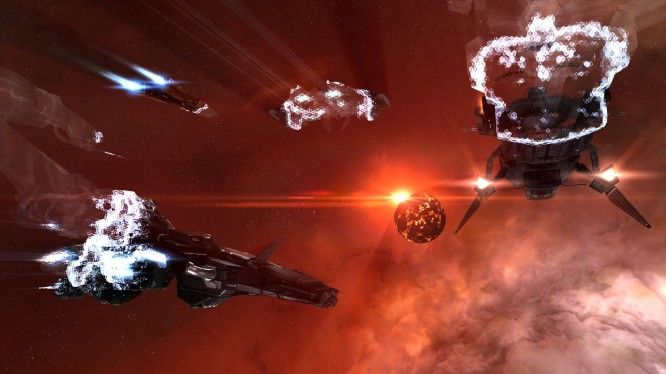 A lifting of the 24-hour start time limitation for the character skill queue, which allows players to map out and train skills for months and years and evolve their gameplay experience how they want.
Consolidation of the entire Invention and Reverse-Engineering systems with improvements to each and a more intuitive progression for industrialists.
Multisell: The ability to create multiple market sell orders for EVE Online's sophisticated and much-studied player-run markets.
Updated escalation sites, data sites and reward scaling for missions and low-end wormholes.
An upgraded sensor overlay brings more life to space including player bookmarks and better orientation.
A new notification system that's completely configurable to help each player quickly identify the information that's important to them.
Higgs Anchor: A new module that should prove useful to low-end wormhole usage and miners.
Rebalancing of stealth bombers and heavy interdictors.
Related:
EVE Online
,
MMORPG
,
Sci-Fi
,
Update