CCP Games has announced Project Nova, a class-based shooter set in the EVE Online universe, during the annual EVE Online Fanfest in Reykjavik, Iceland. Project Nova is the long planned and anticipated shared universe shooter, and it is the spiritual successor to Project Legion, the original name and plan for the shared universe shooter concept.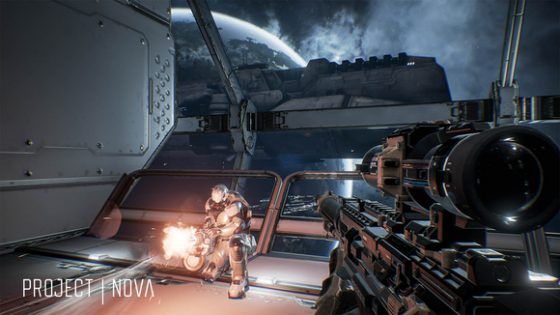 Project Nova is being designed by the CCP Games team in Shanghai, and it will use the Unreal 4 engine. The game will be set aboard starships and on the surface of stations and planets which are already an established part of the lore of New Eden, the universe of the popular MMORPG EVE Online. Project Nova is not going to be using any of the code or assets developed for Project Legion – which has evidently been shelved once and for all – though some of "the best parts" from DUST 514, which is scheduled for shutdown in May, will be utilized in Project Nova. No definite information regarding exactly how the new game will interface with EVE Online has yet been made available, but CCP did state that "progression and customization" will be a component of the game.
Our Thoughts:
This author is a longtime EVE Online player and a diehard fangirl of all things New Eden, but the fact that they're making a second game of this type, and doing so while the first one is actually in the process of shutting down, puzzles me; maybe the second (or is this the third, hmm) time is the charm. Still, we're excited to learn more about Project Nova, and see what CCP's plans actually are.
Source: VG247.com News Article
Related:
CCP Games
,
EVE Online
,
News