It looks like EVE Online should be thanked for recent CCP Games profits according to a report yesterday from GamesIndustry, which credits the sandbox MMO for record-breaking earnings for the company.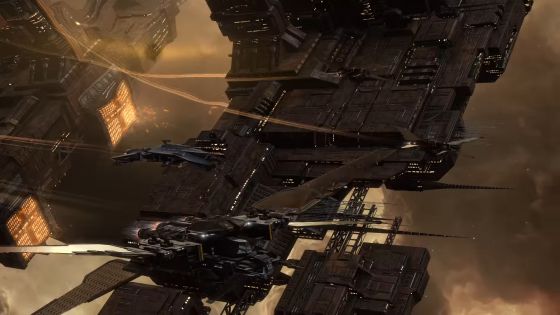 According to the story, CCP Games saw a revenue increase of 30% in 2016, with daily active users (DAU) for EVE Online doubling during the reported period. The total revenue sum for the company is $86,135,976.
CCP Games CEO Hilmar Veigar Pétursson credits three different moves for EVE's recent success. "It was the opening up of skill trading at the beginning of the year, then the release of Citadel, and the transition to open access, all of which were phenomenally successful," said Pétursson. "They address different aspects of the game. It goes across the whole spectrum."
Pétursson further elaborated on the thought processes for EVE Online's development, citing real-world interaction as a source of inspiration for new systems. "Often the mechanisms you can use you are inspired by looking at how countries and cities and things like that are run," he said. "EVE is as much a social economy as it is a game."
The discussion also brings up CCP's steps into virtual reality gaming and attempted spinoffs from the EVE franchise, all of which can be read here.
Our Thoughts
We've reported before on how EVE Online's Ascension update has swelled the game and even made a gunshy former player learn to love the game again, so getting official numbers of that growth is no surprise. Still, it's great to know that one of the genre's most important sandboxes is getting bigger and better.
Your Thoughts
Have you returned to EVE Online? What do you make of the CCP Games profits news? Do you think the company is wise to invest in virtual reality gaming or should it focus squarely on EVE? Let us know in the comments.
Source: GamesIndustry
Articles Related to EVE Online
Games Like EVE Online
EVE Online Player Numbers Soar After F2P Transition
EVE Online's Free-to-Play Ascension
Related:
CCP Games
,
Earnings
,
EVE Online
,
Industry
,
News
,
Sandbox MMO