EVE Online fans have many reasons to rejoice, as the latest CCP developer blog has highlighted the roadmap through spring 2016.
It's been awhile since EVE Online has seen a full-fledge expansion, but it's nearly time as one is expected by early spring. The focus on the newest expansion will be on Capital Ships and Citadels. One of the downsides to being a capital ship pilot in EVE Online is that they're usually tasked with fairly boring jobs. That's going to change with the new update, however, as capital ship functionality is receiving an overhaul. Additionally, Citadels are going to feature the most powerful player-built structures in EVE Online and promise to add a whole new sandbox element to the game.
Although spring 2016 is still quite some time away, there are plenty of small updates coming in fall and winter 2015. In the fall, players can expect the return of Omir, in The Crimson Harvest, an invasion of the Throne Worlds, new ship skins, and an update to camera movement.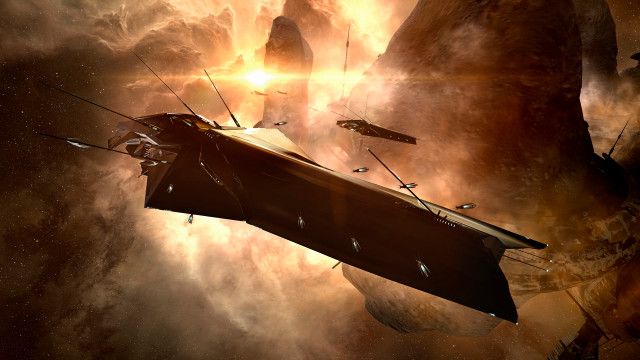 Winter is expected to deliver even more updates including new Tech II Destroyers, a new Tech II Ice Mining Frigate, explosion effect updates, and many more quality of life improvements for the game.
The entire roadmap release can be viewed on the CCP blog, but little information for each individual event has been made available. Additional details about the upcoming expansion are planned to be revealed at EVE Vegas, later this month.
Source: CCP
Related:
CCP Games
,
EVE Online
,
MMORPG
,
PvP
,
Sandbox
,
Spaceships