EVE Online is a subscription-based scifi sandbox MMO which is preparing to launch its latest free expansion pack. Recently developer CCP Games revealed one of the new features of the upcoming expansion, a revamped character selection screen.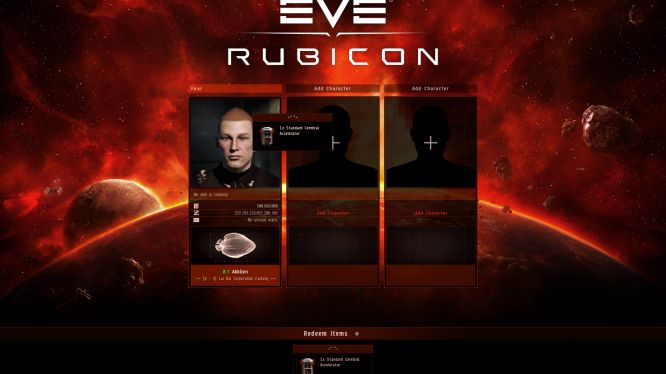 The new character selection screen will load faster and provide more relevant information for the player such as redeemables and subscription timers. The new character selection screen is now available to try out on the public test server, otherwise players must wait for the release of the latest expansion Rubicon on November 19th, 2013.
To find out more about EVE Online, visit the game page.