What's worse than a hostile rogue AI? A whole swarm of hostile rogue AI. The EVE Online Rogue Swarm Alert has gone live with today's update, bringing Capsuleers the opportunity to take down droves of drones in the latest PvE event.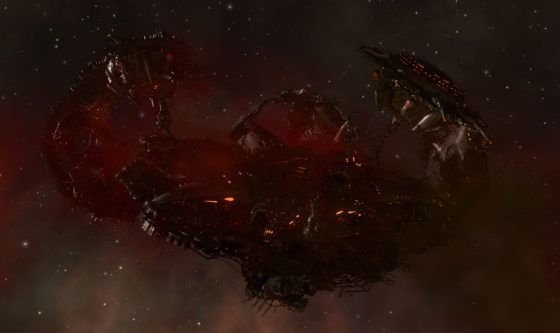 From now until Tuesday, June 27th, players will be tasked with facing rogue drone nests full of angry AI drones. Take on enough of them, and the nest's leader will arrive on the scene, signaling the final boss fight before the nest can be officially cleared.
Those who take out this hive overmind will net various rewards including PLEX, SKINs, drone blueprints and Accelerators. The event is open to all pilots of any skill level and specialization. Drone Nests can be found across New Eden as systemwide beacons that can be warped to.
Our Thoughts
Sounds like a reasonably simple bit of PvE, but then again, things in EVE Online are hardly just simple. That said, we hope that this limited event is both challenging and rewarding to pilots of New Eden.
Source: official site
Articles Related to EVE Online
EVE Online Players Record a $6,000 Kill
EVE Online 119.5 Adds Blood Raider Ships and PLEX Adjustments
Games Like EVE Online
Related:
EVE Online
,
News
,
PvE
,
Sandbox MMO