It's time once more for Capsuleers of New Eden to crash the fanciest-sounding party of the biggest collection of space-faring criminals. It's Guardian's Gala 2018, where PvE-minded players can face off against the game's underworld factions for another round of exclusive rewards.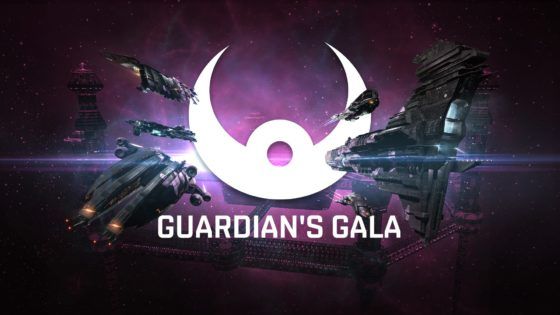 As before, players are being tasked by the law enforcement of New Eden to crash the Gala and take down members of the Serpentis Corporation, a vast criminal empire of drug smugglers and pirates. Taking on this challenge is said to require optimization of strategies and quick thinking, while successfully raiding the Gala will offer exclusive rewards.
If you'd rather buy your own unique rewards, the event is also introducing a new lineup of Valentine's Day SKINs for several of the game's ships, including the Dramiel, the Machariel, and the Wyvern. Prices for those SKINs can be found here.
In addition to the returning event, the latest update to EVE Online is making some quality-of-life changes to Upwell Structures for player Citadels. Players can expect balanced reinforcement timers, improvements to structure takedown and combat mechanics, and more evenly scaled mechanics for destruction and reinforcement. The update has also brought a balance pass to assault frigates.
Full patch notes for the release can be found here, while both the SKINs and the Gala will be available from now until February 27th.
Our Thoughts
Nothing says Valentine's Day like slapping a new paint job on a giant floating weapons platform! That said, we're happy to see the Gala return for the PvE players of EVE Online, and we hope the adjustments to Upwell Structures and assault frigates offer PvP'ers the sort of changes they want.
Source: press release
Articles Related to EVE Online
CCP Games Reactes to EVE Online's Latest Large-Scale Battle
EVE Online Pulls Together a Huge Donation for Fallen Dev's Family
EVE Online Empowers Alpha Clones in the Arms Race Update
Related:
EVE Online
,
Internet Spaceships
,
News
,
Sandbox MMO
,
Update