The next iteration of EVE Online is officially live. EVE Online: Onslaught introduces some new ships, new structures, new features to Abyssal Deadspace and a number of quality-of-life adjustments in today's update.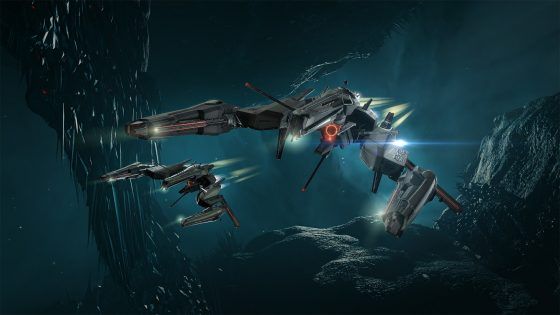 Some new Upwell structures are live with Onslaught: the Ansiblex Jump Gate, which lets players create their own warp points; the Cynosaural Beacon, which lets jump-capable ships head to it; and the Cynosural Jammer, described as a convenient structure that lets corps jam systems.
Onslaught also brings two new Triglavian ship hulls in the form of the Kikimora destroyer and Drekavac battlecruiser; the addition of co-operative and PvP gameplay in Abyssal Deadspace instances; and quality of life additions such as an activity tracker, a global search function, and a balance pass to Force Auxiliaries.
The full patch notes can be found here and an overview of the Onslaught update's features in video form is below.
Our Thoughts
There are certainly a few things to ponder for the greater meta of EVE Online with this update. Chief among them are how these new Upwell structures will change things in terms of corp conflict and how entertaining the new features of Abyssal Deadspace will be. Considering this is a game that's better played together than solo, we expect that Abyssal Deadspace will be a lot more interesting.
Source: official site
Related:
EVE Online
,
Internet Spaceships
,
News
,
Patch
,
Sandbox MMO
,
Update