EverQuest 2 has new challenges in store for its adventurers as of today, with the (re)opening of another chapter in the story of Norrath. Kunark Ascending, the latest EverQuest 2 expansion, or its thirteenth to be more precise, will take players on a journey through previously known places but also many undiscovered territories in the land of Kunark.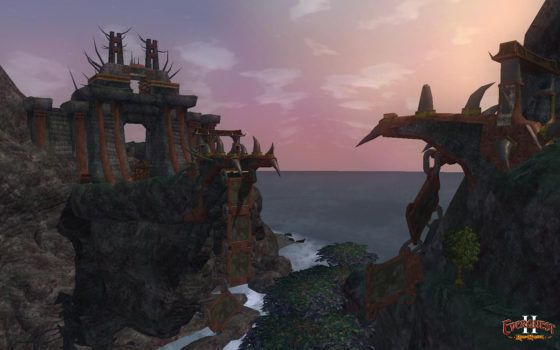 Players will have to travel to North Kunark and fight their way through the conflict in an attempt to protect a powerful artifact from the Iksar forces who have been planning to overthrow the lich emperor.
The expansion adds the possibility of advancing max-level characters through 4 new Ascension classes rather than increasing the level cap. Players can eventually learn all of these four classes since progress doesn't reset by learning a new Ascended form. More information about the Ascension system can be found on the official website.
Epic weapons can be upgraded via the Epic 2.0 quests, and trusty Mercenaries that will accompany you in combat can be geared up through the new mercenary equipment feature which will greatly increase their power.
Finally, characters will have access to a new Wardrobe tab that will convert any relevant items players place within into appearances, so that inventory space can be freed up again.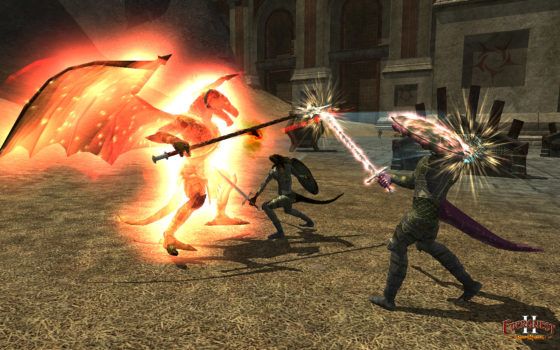 You can watch the official trailer for the EverQuest 2 Kunark Ascending expansion below:
Our Thoughts:
It's pretty impressive to see EverQuest II arrive to its thirteenth expansion, and although the content will be based on an already existing continent we hope that the new additions will open up enough possibilities for new adventures to entertain the players. The Ascension system as a way to upgrade max-level characters seems interesting for being able to learn all of the four avatars, so obtaining all of them simply depends on how lengthy the process will prove.
Your Thoughts:
Are you going to pick up the Kunark Ascending expansion? What do you think about revisiting Kunark and rediscovering a place you were already familiar with? Let us know in the comments below!
Source: official website, patch notes
Related:
Daybreak Game Company
,
Everquest 2
,
Everquest II
,
Expansion
,
News