We've been waiting on a new expansion from Daybreak for some time, and for a while there were many of us who wondered if they would cease adding expansions and only perform minor content updates as they went along. Well, we were quite wrong, and now a shiny new expansion is on its way to us straight from the factory. Daybreak was kind enough to host a live stream the other day going into limited detail about what we can expect to see in the expansion, and how it will affect the way we play the game. So for those who missed the live stream from Daybreak the other day, we sat in, took notes, names, and generally plan to kick ass when the new expansion launches on Tuesday November 17. Given their history with expansions, we're probably going to be far more prepared than they are. On that note, the live stream started out a bit rocky, just like every single expansion – with technical difficulties. Holly and Roshen eventually figured out the sound issue and we finally moved on to a preview of the expansion pack: Terrors of Thalumbra.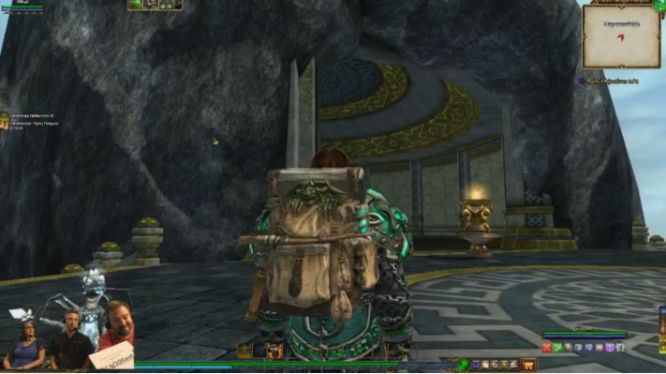 The walkthrough started with an explanation of the different available options for the expansion pack, as usual they had the standard edition along with the deluxe editions, each one priced respectively at $34, $89, and $139. As you can probably imagine, there was some raging in the chat when they announced the price for the third and most robust version, but I believe that some of the offers featured in the highest tier may be worth the price, at least until you start experiencing buyer's remorse. I kid, of course. During the course of the stream, the pre-order page went live, and they mentioned that the price for the starter edition was lower than usual because 'reasons', which is as good of an explanation as any. Personally I'm pleased that they lowered the price a bit compared to previous expansions simply because we've had a rough ride with the transition between SOE and Daybreak, and because the last few expansions have been lackluster at best.
Expansion Perks
We all expect huge dungeons, and the Terrors of Thalumbra will definitely feature some(oh boy will it), but the stream really got into the housing items first. The Alter of the Ancients, for example, is a highly useful house item that you can pray at each day to receive a boost to your character. In addition to that you may have access to a new mercenary that provides DPS/heals depending on the tier that you purchase. Now we get to the interesting part: the Cavedrifter flying mount. I personally haven't seen anything like this in Everquest 2. To be perfectly honest it looks like a flying eel. Maybe it is a flying eel. Are you opposed to riding an eel into battle? I'm certainly not. The interesting part about this mount is that it is in fact available at both the second and third tier, but if you choose to purchase the highest tier, the stats on the mount can be improved as your progress through the questline. The same will apply to make of the other items that you receive with your pre-order, and the best part? It's all available the moment you place your order. That's right, you don't have to wait for the expansion to drop, you can have it all right now, and that's great news for those who never purchased Alter of Malice, because your purchase actually unlocks that previous expansion.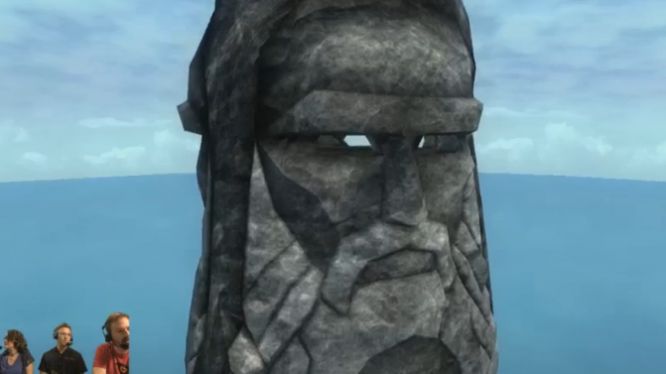 Housing items are obviously standard with every expansion, and this one is no disappointment. We get a dragon! Yes, a dragon, it's pretty nifty. It makes noise, it follows us around, it's a BerBer! It serves a plushie and your very own Gigapet, so don't forget to feed it. Additionally, if you order the highest expansion tier, you'll be getting your very own prestige house, which appears to be a dwarf head carved into the side of a mountain. Here you will be able to use your flying mount to get around, or you will have the option of using the teleport housing item which takes you from floor to floor. The highest level of your new fortress allows you to fly through the hollow eyes of the dwarf head to enter the highest floor, and it's quite beautiful. A unique prestige house is definitely a great touch for this expansion, and it's just what the players wanted.
Expanding your Horizons
As far as the actual expansion is concerned, it picks up right where the previous one left off. You get to continue investigating the threat that opposes the lands of Norrath, and you'll even find yourself visiting a far off land. The best part is that you don't have to advance through the expansion through adventure if you don't want to. For the first time in a while there is a tradeskill questline that is just as riveting as the adventure line, and there is unique character advancement available for those who choose to delve further into either line. Daybreak states that they wish to encourage players to try every single facet of the expansion rather than just focusing on one. With two new tradeskill collections available to players, the expansion is certainly looking nice, and that's not even the half of it.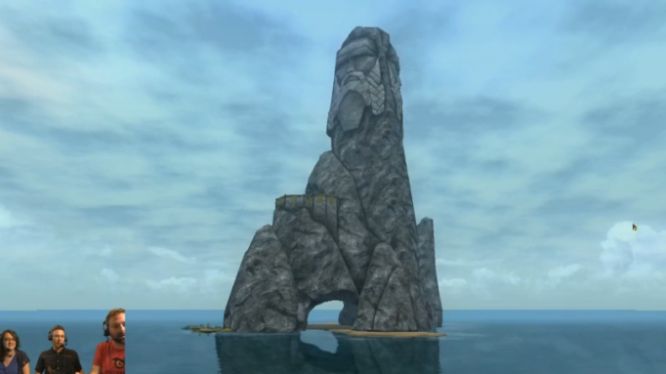 Mob and boss encounters look to be interesting in Thalumbra, with a new threat from the Immolated (what the hell is that?) and boss encounters that are activated by NPC interaction rather than simply waiting for you to attack. This time you'll be part of the story rather than just going through the motions.
As far as the dungeons are concerned we have to say that they look absolutely amazing. They showed us two, and mentioned that one of them would feature more of a dungeon crawl experience, getting us back to the root of the RPG. I do believe I'm actually starting to get excited.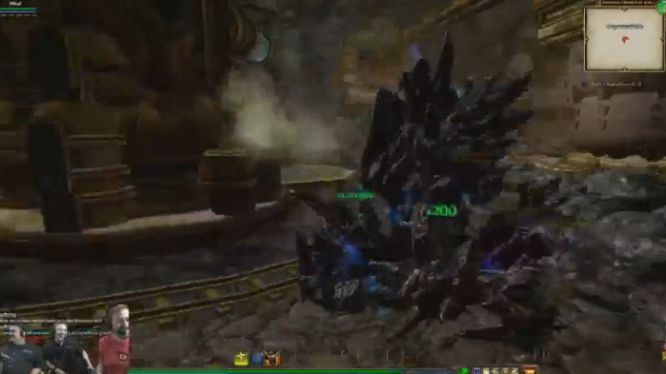 New Features
There are some new features available, such as item infusions which allow you to upgrade a single item using either the platinum you have on you, or by using an item infuser, boosting the stats of the item in question. The biggest difference between infusing and experimenting seems to be that the item is not replaced or duplicated, the stats are added directly to the weapon, giving you a much more powerful item than before. What does this mean? It means that the epic weapons you accumulate throughout the expansion will no longer have to be rendered completely useless when the new expansion comes out. Item infusing is the future, even if the kinks aren't all worked out just yet.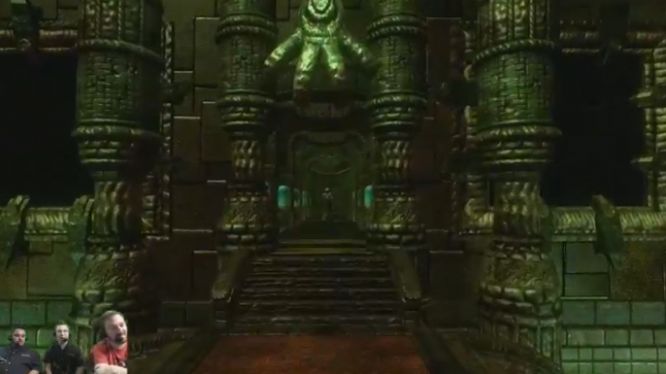 Where is your God Now?
Daybreak is adding a new Deity system with new deities to worship and the best part is that it exists right beside the existing system. It now features 'tithe points' which can be earned each time you earn an experience points. As you might expect, you can take these tithe points to your alter and receive buffs from your God. They didn't get too far into this feature, but it should be interesting to play around with. Having been a devout follower of the Tribunal from the beginning, I have to wonder how they might convince me to change my mind as I progress through the expansion pack.
All in all, it looks like Daybreak is doing a great job of bringing the game back to its former glory. It was in question for a while, but if they pull things off properly with this new expansion, the past may just be forgiven. Of course we can only expect that they will somehow manage to botch the launch and cause it the servers to go down for about three days, but with SOE/Daybreak that's really just par for the course, isn't it? We'll have to see what happens, and in the meantime, keep playing the heck out of the previous expansion. There's a lot of work ahead of us at a low price point.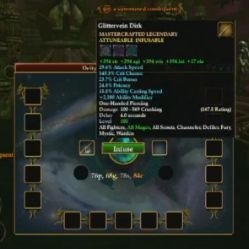 Afterthought
As an afterthought in the stream, Daybreak mentioned that the TLE (Time Locked Expansion) servers have in fact reached their objective and received enough votes to unlock Desert of Flames, which will occur in about three weeks. For those who are on the TLE, buying the expansion will give you access to the Bag of 88 wonders, which is an 88 slot bag for your character along with  a vitality potion bundle that will help your character get ahead in Norrath. Being on the TLE server myself, I can tell you that a vitality potion bundle would be more than welcome.
The future of Norrath is coming to an expansion pack near you, and the future looks bright. Well, as bright as it can be in an underground city full of horrors, but you know what? One avatar's hell is another's…hell. We'll see you in the expansion!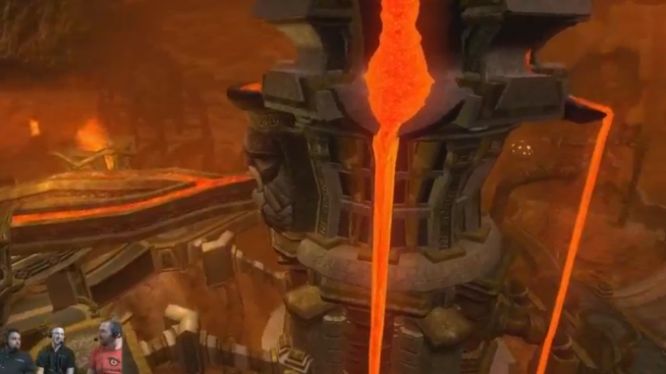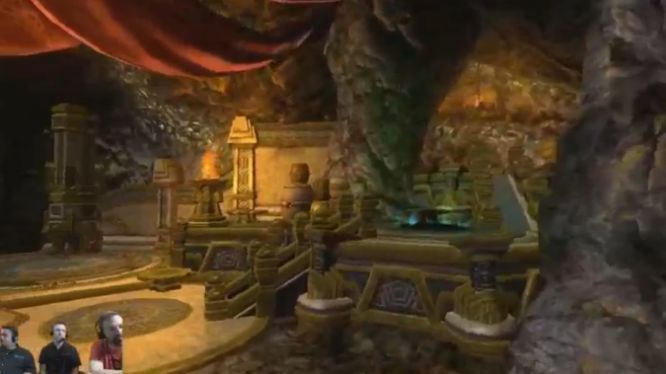 Source: Everquest 2 Livestream
Related:
Daybreak Game Company
,
Everquest II
,
Expansion
,
Livestream
,
News