With EverQuest 2's twelfth expansion on the horizon, a horde of elementals have spilled forth from the earth below Norrath to wreak havoc and destruction across the lands.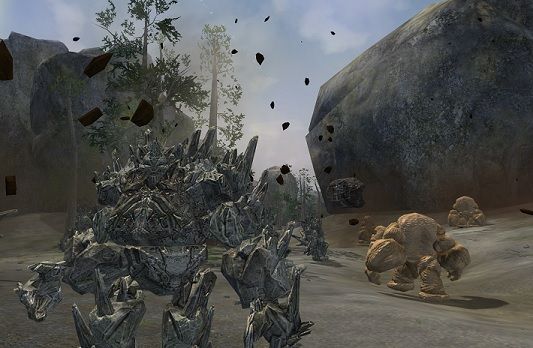 Defend Norrath
This prelude event, called Sundered Ground, introduces EverQuest 2's newest expansion and is live in game now. Unrecognizable elementals are spewing chaos all around Norrath and players will need to assist either Lanxena T'Xith of Neriak's the Spurned, or Mathal Dewpetal of Kelethin's Order of the Arcane to defend the world against these arcane threats and search for answers behind the sundering.
Sundered Ground will be available until 11.59pm PST on Tuesday, November 3. Make sure to take part and pick up Primordial Malice Baubles which can be used to get special event items which are only available for a limited time. To discuss this event, head over to the official forums.
EverQuest 2 Expansion 12
EverQuest 2 expansion 12 remains nameless at this time, but we do know that it will bring new dungeons, raids, and quests to the game, along with an updated Deity system and new stuff for crafters, with more details due to be released on October 1st.
Will you be checking out EverQuest 2's prelude event?
Source: EverQuest 2 Official Forums
Related:
Event (In Game)
,
Everquest II
,
Expansion
,
F2P
,
MMORPG
,
News