After the huge success of EverQuest's Time-Locked Expansion servers, players have been clamoring for the same for EverQuest II and today, Daybreak have delivered with two new Time-Locked Expansion servers launched today exclusively for All Access members!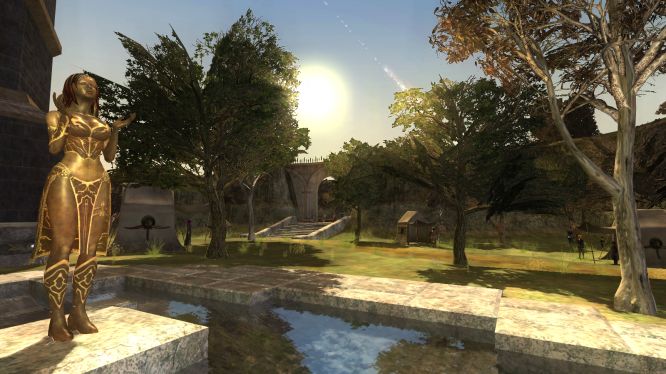 Players can choose between Storm Stormhold (PvE) and Deathtoll (PvP) to play through the wonderful nostalgia of EverQuest II and found communities from the start. Expansion content will gradually unlock on these servers determined by each community and you will have to be an All Access member (Daybreak subscriber) to access these two servers. If you aren't an All Access member yet, you can head over here for more information and to subscribe today.
If you log in for the launch of EverQuest II's Time-Locked servers by August 7th, 2015 and you will get this free 16-slot Medium Backpack from the in game store.
The Development team will be streaming from Stormhold today at 2pm Pacific on EverQuest II's Twitch Channel so check that out if you're interested.
Will you be rolling up a character on one of EverQuest II's Time-Locked Expansion servers? We'd love to hear from you!
Source: EverQuest II forums
Related:
Everquest II
,
Launch
,
MMORPG
,
News
,
Servers