Since Sony Online Entertainment's move to Daybreak Game Company, the outcome for EverQuest Next has looked worse and worse by the day. We take a look at the rumors circulating and the truth behind them with the most recent news from the studio.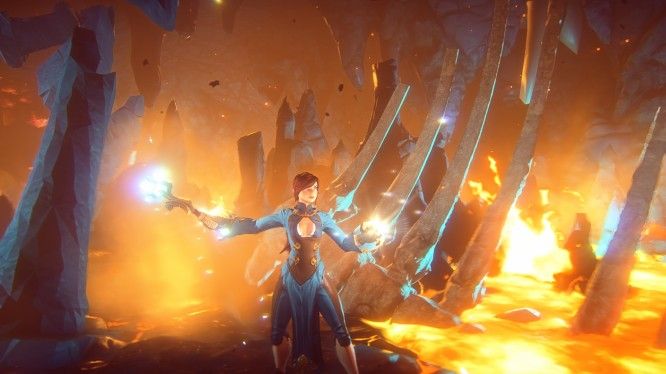 First, there were the devastating staff lay offs. Ordinarily we might be able to look past this but when a company is so thoroughly gutted, it raises concerns, especially when staff members for other games then resign. This is the part where the most hopeful of fans tell ourselves that everything will still be okay, they had such promising ideas and connections, perhaps this really was the best move after all, we don't know everything that goes on behind the scenes. With John Smedley offering reassuring words, you could forgive us for retaining even a tiny amount of optimism.
Sadly, not everybody shares this optimism as the increasing negativity on social media has shown, not to mention the recent DDOS attacks on H1Z1 wasting everybody's time. On Friday 20th February, the Daybreak team released a special livestream to answer common questions about EverQuest Next and Landmark since their transition from SOE, now available to watch as a Q&A video.
It has now come out that Daybreak have severed ties with the Storybricks company that they had been previously working with to create a dynamic story experience in EverQuest Next. Terry Michaels, senior director, confirmed this but has also said that, "We made the decision that it was in the best interest of the game to take that work in-house. They did a lot of work for us and we'll be utilizing that. It's not like that work is lost." Though the team claims to still remain committed to creating a strong AI for the game, it definitely raises concerns even with the most optimistic of us and if that wasn't enough, Michaels also answered the question of payment model. The company have been committed over the past few years to the free-to-play model and told us that absolutely, EverQuest Next would be no different. Well they are now telling us that, "Right now we believe that they're going to be F2P games, but we're not willing to say absolutely that's what they're going to be at this point in time." While they still might be free-to-play, nothing is set in stone any more and all of these turn-arounds in such a short time is certainly demoralizing for EverQuest Next fans, that's for sure.
Source: MassivelyOP, CinemaBlend
Related:
Daybreak Game Company
,
Everquest Next
,
Landmark
,
MMORPG
,
News
,
Sony Online Entertainment