Gamebox starts the open beta for their 'evil' MMORPG Inferno Legend
With Inferno Legend it is your turn to define "Justice"
Do you like to play a game your way? Are you annoyed by all these 'miss-goody-two-shoes' MMORPG games that won't let you punch that pesky little guy right on his nose? Well maybe we got something for you! Inferno Legend is the first MMORPG from Gamebox, and they want to hit it off good. Powered by the Unity 3D Engine, and designed by the Hall-of-fame art team formerly from Blizzard, this game is destined for greatness. So let me tell you guys a little more about Inferno Legend:
In Inferno Legend you are playing as a "villain"; your character is an "evil" minion and you will be fighting against the "just" authority. Getting to be evil is the very thing that makes gamers find this storyline very refreshing and interesting. Who should be the one to judge your actions? What are the rules the world should follow, and who decides that everybody needs to follow them? The Humans? The Gods? As a minion of evil, you must smite down the Gods, the Humans and all that is good in the world above, and bring the evil form of "Justice" to the world.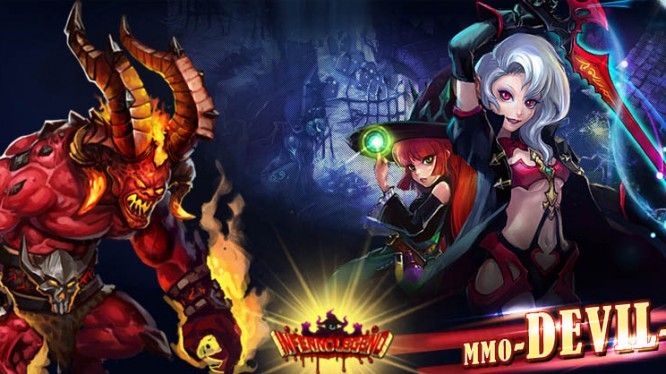 The floating world, the random battles and amazing graphics have separated Inferno Legend from other games in the MMO universe. The freedom of being able to combine different pets and skills, and the growth and achievement system, have given very fair and balanced chances to both paying and non-paying players. This game is strategic, and the only way to win is to play wisely. Inferno Legend will bring a lot of nice features to the table. Play as a Vampire, Cyclops, Faerie and many more characters. Level up and discover lots of skills, pets and weapons thoughout the game. Let us take a look at the many features of this game.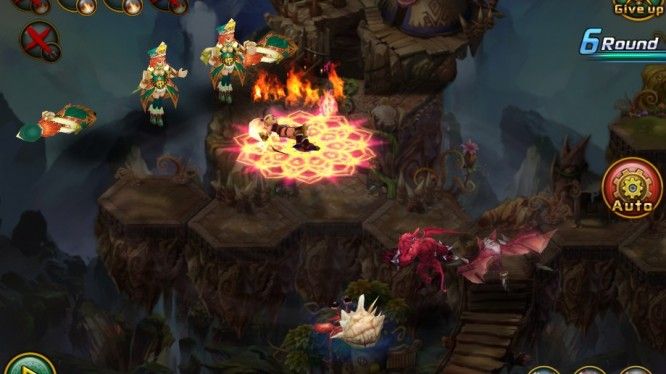 Features:
5 races of devils to choose from, each has a distinctive characteristic and skill tree.
The amazingly beautiful Avatar-like floating world is made up of bricks. PvE is fun like never before with unpredictable instances.
Astounding visual display and special battle effects powered by the Unity 3D Engine.
Hundreds of pets with different attributes and skills to make the battles even more strategic.
Very well balanced gameplay for both paying and non-paying players.
Player arena adds more fun and satisfaction for players, giving a while new dimension to the game.
Unique character growing systems including bloodline, sins, skills and talents.
The innovational "Miracle" system
Exploration system (unlocked at lv30) allows more possibilities for hardcore players including Blood Bead, Skill Scroll and Pet Enforcement.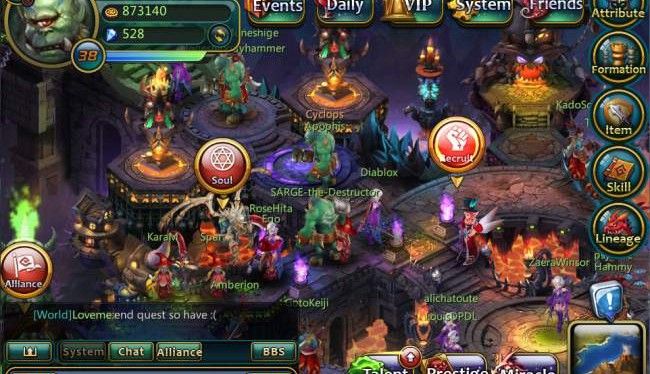 Free Giftcode for Amazing Items
Gamebox has prepared a huge gift for players as Inferno Legend launches. The gift codes will give amazing rewards including rare skills, gold and gems etc. All you need to do is sign up, and start playing the game. Do you feel like playing Inferno Legend? For More Information on Inferno Legend, visit the Official Website and 'Like' Inferno Legends on Facebook. Fight the Hypocrites and Redefine Justice.