Evolve, the asymmetrical 4 on 1 experience from Turtle Rock, has gone Gold!
Earlier this month 2K Games and Turtle Rock received final certification on the game code and it has been sent to manufacturing ahead of the February 10th ship date. If you have a gaming significant other, Valentines just got easier to buy for.
As part of the milestone message to fans (age-gated), Turtle Rock and 2K have released the Evolve Intro Cinematic.
Other important news out of 2K and Turtle Rock on Evolve has also come with the announcement. As part of a charity drive for gaming charity Child's Play team members pledged not to shave their beards or cut their hair until Evolve passed its certification. With that hurdle behind them and a newly shaven and cut team, Turtle Rock has followed through on the pledge, giving Child's Play $50 per inch collected. The 227.5 inches have amounted to $11,375 for Child's Play as well as any hair long enough for purpose being donated to Locks of Love to help children suffering from hair loss through medical procedures. 2K has matched the Turtle Rock pledge as well bringing the donation up to $22,750 for charity.
That must have been a decently hairy development team.
If you can't wait until February to try the game, there is another Open Beta as well as some closed technical tests coming up next week.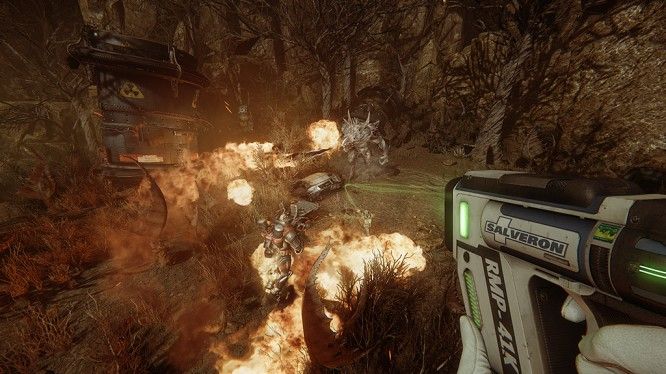 XBox One players can get in on an Open Beta from January 15th through to the 19th. "Hunt" is open with 8 hunters and 2 monsters for players to take on one another with. "Evacuation" will also pop up for XBox One players from January 17th.
PC Players who took part in the Evolve Big Alpha will have access to a small closed technical test on January 16th. If you already own Left 4 Dead or BioShock Infinite in your Steam library you can participate in the closed technical test as well. The test is limited in scope and will not include Evacuation or have Hunter and Monster unlocks carry over to Evolve's launch.
Playstation 4 players can also participate in the closed test from January 17th if they were in the Big Alpha. A Playstation Plus membership is also necessary to play in the test.
Related:
Beta
,
Charity
,
Evolve
,
News
,
Real Life