At a recent conference, Take-Two Interactive CEO Strauss Zelnick called Evolve (the massive monster hunting game) a "permanent" franchise, alongside Grand Theft Auto, Borderlands, Red Dead Redemption, and others.
Evolve: A "Permanent" Franchise
Zelnick uttered the comment at the 43rd Annual Technology, Media & Telecom Conference in New York. Calling the property a permanent franchise not only solidifies the game as a brand; it also opens the door for future installments.
Zelnick noted, though, that he wasn't pleased with the game's heavy emphasis on multiplayer missions. He said:
"As you know, Evolve is very multiplayer focused, and that's worked for people. We've had something like 27 million game sessions played, and we've sold-in over 2.5 million units. We're really happy with where it's going. It isn't 10 million units yet, but it is an important franchise for us."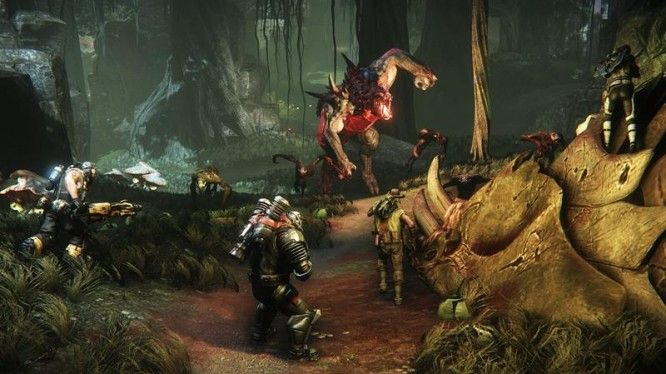 He continued,
"I think we come out of that experience reminding ourselves we have to have a strong single-player opportunity. But we knew that about Evolve. We think we've developed another permanent IP. But if there [was] something lacking, I would say it would be that it was probably a bit too multiplayer-focused, which we knew all along."
Again, Take-two has not yet announced any plans for Evolve's future. But mentioning it as a permanent franchise leaves the door open for future installments.
Source: Gamespot
Related:
Evolve
,
MMO
,
MMORPG
,
News
,
Shooter