I'm no game developer, but I have to believe that the addition of veterans to your MMO's team is probably a good thing. Berlin-based studio Klang, then, has locked down a good thing for their in-development Seed MMO as former devs of EVE: Valkyrie and Total War: Warhammer II have entered the fold.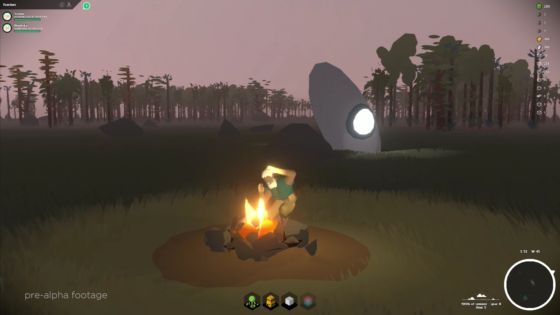 Former EVE: Valkyrie co-founder Sigurdur Gunnarsson and Total War: Warhammer II game designer Alisdair Jarrold have become members of the Seed MMO team as game engineer and game designer respectively, bringing with them over twenty years of combined experience.
If you're at all curious about just what Seed is, the game's website promises "endless exploration of a living, breathing exoplanet" where players control multiple characters in an effort to colonize an Earth-like planet, either through collaboration or conflict, in real-time.
"I'm super excited to join this team of borderline insane visionaries with the goal of bringing something new to the MMO genre," reads a statement from Gunnarsson. "From the beginning I've been fascinated (and a little terrified!) by the scope of the project and what we are aiming to achieve."
There are currently no details on when Seed will release, either in testing or otherwise, but you can get a pre-alpha peek at the title in action in the video below.
Our Thoughts
It will definitely be interesting to know if players are up for a "slow burn" style of sandbox MMO where you have to manage an entire colony of low-poly people. Details are pretty scant for now, but then that's perhaps because Seed is doing something pretty new from the start.
Source: press release
Articles Related to Seed
The MMO Alpha and Beta List
10 MMORPGs You Should Play in 2018
Staxel Game Page
Related:
Industry
,
News
,
Sandbox MMO
,
Seed