Are you intrigued by The Exiled season 3? Did you enjoy your seven-day free trial at the launch of the game's Steam Early Access? Well the devs of the sandbox MMO have some good news for you, as the game will now be free-to-play for the duration of the season.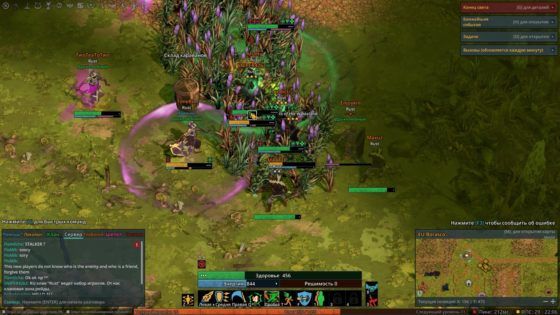 Season 3 will bring an expected variety of changes to The Exiled, though nothing particularly ground-shaking; Clans can now set themselves as either Accepting Applications, Not Recruiting, or Open, and there are several tweaks to gameplay and squished bugs.
As for the free-to-play Season, it has already started as of today and will run for the length of Season 3, which will end on Wednesday, May 17th. To participate, all players need to do is simply fire up the game.
The complete patch notes for Season 3 can be found on the game's Steam page.
Our Thoughts
It would seem that the seven-day free trial period was a rousing success! Seeing the free play period stretch out for several weeks is heartening indeed, especially since a sandbox MMO is only as vibrant as the number of players populating it. We're definitely looking forward to a vibrant season in The Exiled.
Source: press release
Articles Related to The Exiled
The Exiled Steam Early Access Goes Live
The Exiled Alpha Impressions
The MMO Alpha and Beta List: March 17, 2017
Related:
Free to play
,
News
,
Sandbox MMO
,
The Exiled