At the same time its older sister Everquest was announcing its 22nd expansion Everquest 2 announced expansion number 12. Though the Daybreak Games team is being somewhat tight lipped about details like the name, we do know a few other details of what to expect. Content will include dungeons, raids, and of course traditional quests as well. There's an updated Deity system and for tradeskill fans there are new quests and recipes.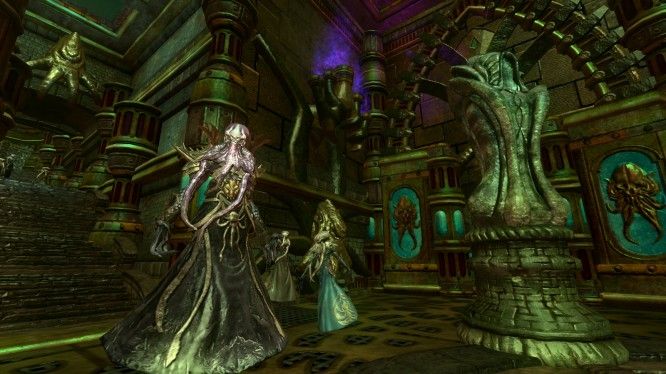 More details are going to be revealed on October 1st on the official website and forums. The developers will also be hosting a livestream to share details, walk through zones, and answer player questions.
If you purchase the next expansion you will get access to all previous Everquest 2expansion content including the Rum Cellar Campaign, this includes pre-ordering.
In addition to this announcement the developers also went into detail about Nights of the Dead, including a bat mount, new armor sets, new weapons, and adorable baby dragons. It may be hard to believe but it's almost time for Halloween which means a season of epic events that will keep us busy all month.
We'll be keeping a close eye out for any further details that get released about the upcoming expansion and eagerly awaiting October 1st when the big reveal is set to take place.
Source: Official Site
Related:
Event (In Game)
,
Everquest II
,
Expansion
,
Halloween
,
News