SkySaga: Inifinite Isles, the endlessly evolving, voxel-based sandbox MMORPG by Radiant Worlds, entered its 6th alpha yesterday on Thanksgiving day! Alpha 6 brings with it a brand new user interface and the merge of North American and European servers, so you can now play with your friends worldwide.
The main goal for Alpha 6 was to introduce game mechanics that allowed for a more fun, meaningful progression. Each Realm is now much more challenging in the harder Adventures, but you'll get weapons and armor that make all that trouble worthwhile in return.
New UI
First of all, this alpha build for SkySaga features a drastic overhaul of the UI. The HUD looks a lot sleeker and simpler, and allows you to immersive yourself better in the world of SkySaga. Tooltips now list flavor, text, durability, rarity, and stats all much more clearly., thus making the feature all the more useful.
The Island and Friend menu have been adjusted as well to make their presentation more consistent and predictable. New leaderboards have been introduced for community islands, so you'll now have plenty more options to visit the awesome work of other players. All of this, as well as a notification in the chat log whenever you level up and a new loading screen make the UI all the better.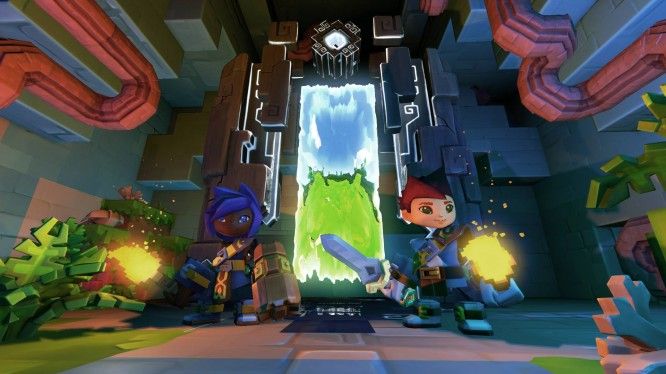 The City of First Light
The Social Hub has been rebuilt as the City of First Light, and it is one of the first steps in establishing the lore of SkySaga. A new name isn't the only thing that is different though, as the enter layout has been drastically changed. There are now plenty of climbing routes throughout the entire city, and several secret locations to explore.
With the new layout of the City of First Light, a new character makes its debut as well – Tao Ying. Situated near the beam of light, she will help you open the Treasure Amber – mysterious boxes that contain the most valuable treasures in SkySaga. She can also sell them to you, but that'll cost you.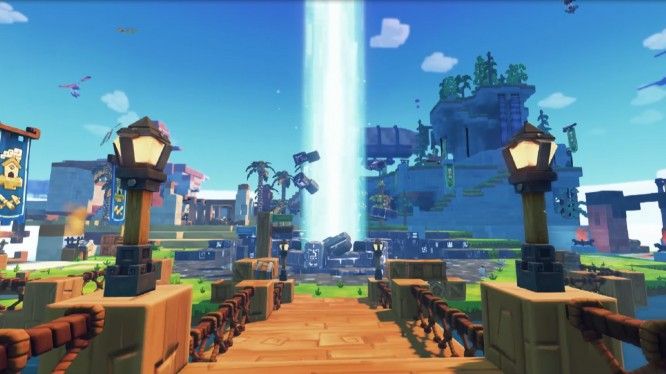 These things, as well as quest chains, a new stat system, PvP improvements, combat progressions, and more can now be enjoyed in the 6th alpha for the first time. You can learn more about the new features and improvements in the official changelog on the SkySaga forums. Also, get a better impression of what you can expect, including kicking, in the Alpha 6 trailer below!
Our Thoughts
SkySaga is a perfect mixture of Trove and Minecraft, and with new additions such as 24/7 PvP and better lore, we think it's gonna be one of the biggest titles in the voxel-genre very soon. We just love the art-style so much!
Related:
Alpha
,
MMORPG
,
News
,
Radiant Worlds
,
SkySaga
,
Smilegate
,
Voxel